ATP Cup: Germany meets Serbia and Canada, Austria against Italy and France
The German team around top playerAlexander Zverev will face Serbia and Canada in the group stage of the 2021 ATP Cup. Austria, led byDominic Thiem , plays against Italy and France.
by Nikolaus Fink
last edit: Jan 22, 2021, 03:31 am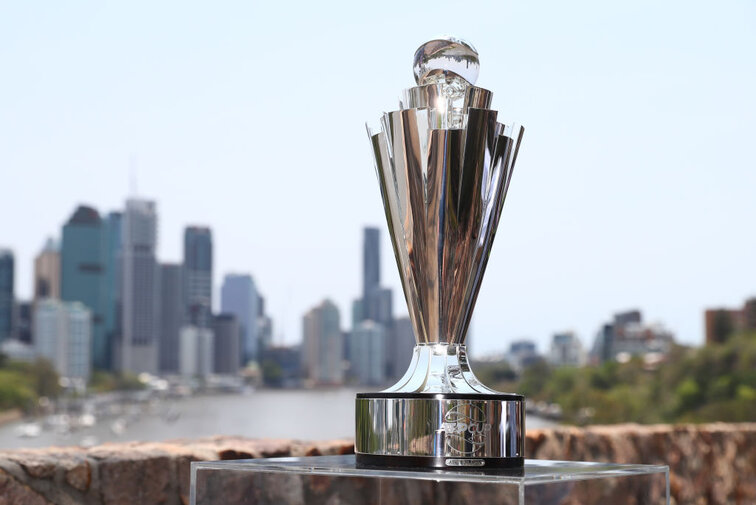 The German team was not really lucky when the ATP Cup 2021 was drawn: Alexander Zverev and Co. will meet defending champions Serbia and Canada in the second edition of the team competition in Group A. The first two matches of the season are particularly tough for Germany's top players: Zverev will play against industry leader Novak Djokovic and Denis Shapovalov, to whom he was clearly inferior at the ATP Cup last year.
But Germany's number two Jan-Lennard Struff is also facing great challenges with Dusan Lajovic and Milos Raonic. The team supervised by Mischa Zverev is completed by the two-time French Open winners Kevin Krawietz and Andreas Mies. It is difficult to predict who the two of them will meet, given the team composition of the two group opponents. Filip Krajinovic and Nikola Cacic complete the Serbian team; in Canada, in addition to Shapovalov and Raonic, Peter Polansky and Steven Diez could also play.
Thiem against Berrettini and Monfils
Austria, however, can be satisfied with the draw. The team led by US Open winner Dominic Thiem will face Italy and France in Group C. Austria's top players will meet Matteo Berrettini and Gael Monfils in his singles, Dennis Novak will compete with Fabio Fognini and Benoit Paire as number two.
In doubles, team captain Wolfgang Thiem is likely to bet on Philipp Oswald and Tristan-Samuel Weissborn. Against France, the two will most likely meet the two world-class doubles Nicolas Mahut and Edouard Roger-Vasselin. The starting position for the Italians is somewhat less clear, as they have Simone Bolelli and Andrea Vavassori in their ranks alongside Berrettini and Fognini.
Favorite Spain against Greece and Australia
In Group B, last year's finalists Spain face Greece and Australia. The world number two Rafael Nadal will play against Stefanos Tsitsipas and Alex de Minaur at the start of his season.
There should be some interesting games in Group D. In this, Russia, Argentina and Japan will match each other for a place in the semifinals.
Unlike in the previous year, only the first in the group will secure a ticket for the semi-finals. This is where the winners of groups A and D or B and C will meet before the final takes place on February 5th. The starting shot for the event, which will take place in Melbourne this year due to the corona pandemic, will be given on February 1st.
The groups at a glance:
Group A: Serbia, Germany, Canada
Group B: Spain, Greece, Australia
Group C: Austria, Italy, France
Group D: Russia, Argentina, Japan