Between mattress tennis and bed surfing: That's what the tennis stars do in quarantine
14 days in a hotel room - or: time for creativity. Pablo Cuevas in particular impresses on social media with a lot of imagination during training.
by Florian Goosmann
last edit: Jan 23, 2021, 08:35 am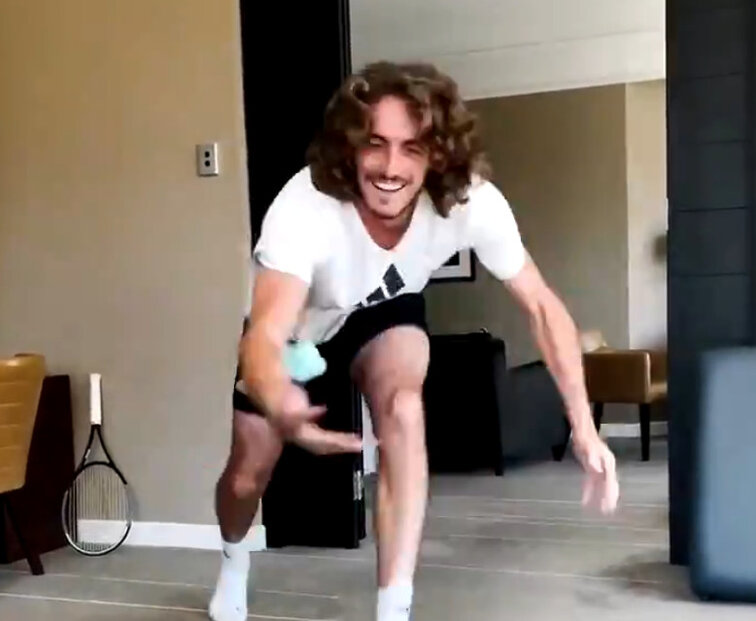 The addicted hobby player probably knows it in Corona times: The tennis racket is always within reach and sight of the apartment, a wall of the room has long been converted into a ball wall (in case of doubt, secretly, depending on the understanding of the life partner). And the one or the other broken pane of glass? If you count yourself internally with at least saved hall costs.
The tennis professional himself has had it easier so far: He / she was allowed to train on a real court, in a real hall.
The current circumstances in Australia have now adjusted things. More than 70 players have to rely on their creativity for 14 days to stay in shape for the Australian Open (from February 8th). Mini tennis and feeling for the ball are the first keywords that come to mind, but the professional is a professional, and Pablo Cuevas in particular seems to be the proud owner of the MacGyver complete edition. Stop with a tennis racket and bed mattress instead of a pocket knife and tape.
The benefit for the hobby player: a hodgepodge of ideas that could bring us into spring. As if there were ...
Yulia Putintseva , who was allowed to test her speed on a mouse ...
... and meanwhile completed easy stroke and coordination training.
Belinda Bencic , who hopefully has glass damage in her home insurance.
Katie Boulter , who maintains the sun salutation for in between.
Iga Swiatek , who combines endurance and reaction training.
For nimble legs, we refer to Anastasia Potapova :
Stefanos Tsitsipas , responsive as always.
Barbora Strycova , who is probably always busy . Listen who's been looking at hammering .
And, we already spoke to him: Pablo Cuevas , who should be followed urgently on Insta. Because there is something for everyone here.
... the ball wall youth:
... the coordination fanatic:
... and everyone who really appreciates neat sunbathing: