French Open: Siegemund loses - German women are threatened with collective end
The second matchday at the French Open was sobering for the German professionals. The German women are threatened with a bitter zero round.
by SID
last edit: May 31, 2021, 06:14 pm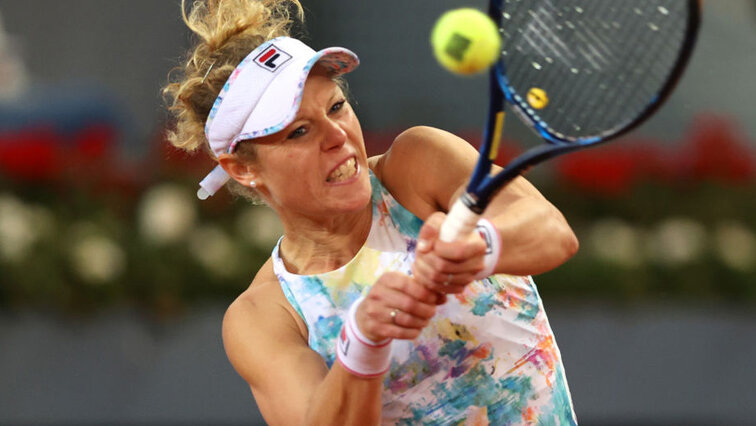 Laura Siegemund waved her hand in frustration, packed her things and left with great disappointment the place where she had caused so much furore a year earlier. It was nothing with the next successful run of the 33-year-olds at the French Open. After a bumpy tournament preparation with knee problems, the Swabian lost to French Caroline Garcia in her first round match with 3: 6, 1: 6 - the German women are threatened with a collective end in the first round.
"It's not all that positive right now," said national coach Barbara Rittner at Eurosport. Only Andrea Petkovic can save the honor of the players of the German Tennis Association (DTB), but has a difficult fate. On Tuesday, the 33-year-old meets Karolina Muchova (Czech Republic / No. 18) as a clear outsider. Angelique Kerber had already failed on Sunday due to the qualifier Angelina Kalinina from Ukraine.
Marterer and Gojowczyk lose
The field of German men also thinned out further on Monday. The 25-year-old Maximilian Marterer from Nuremberg had to bow to the strong Serb Filip Krajinovic 4: 6, 1: 6, 6: 7 (3: 7). Peter Gojowczyk (Munich), who slipped into the main draw as a lucky loser for a short time, was eliminated by a 2: 6, 6: 3, 4: 6, 5: 7 defeat against the Italian Gianluca Mager.
Dominik Koepfer still had his chance to follow Alexander Zverev into the second round in the evening. Jan-Lennard Struff and Philipp Kohlschreiber also want to get there on Tuesday. Struff has a very difficult task in front of his chest in the Russian Andrej Rublev (number 7). Kohlschreiber meets Spaniard Fernando Verdasco in the duel between the 37-year-olds.
Siegemund with little preparation
Siegemund, too, had big plans despite a bumpy preparation. Because even last year, when the strong run of the fighter only ended against the two-time Wimbledon winner Petra Kvitova, she had to struggle with injury problems. Back then it pinched. Siegemund, who had stuck three plasters on her right knee, didn't run together against Garcia from the start.
She had problems with her serve in windy conditions on the Suzanne-Lenglen Court and too seldom posed problems to the former world number four Garcia. Despite many close rallies, the French drew 5-2 away. Siegemund made too many simple mistakes and tended to break down in the second set.
Here is the individual tableau for women
Here is the individual tableau for the men
rgmap