Grab the "HEAD Club Campaign 2023"
Do you want the best conditions for balls and a free goodie package for your club activities for your club? Then we have something for you!
by tennisnet.com
last edit: Nov 02, 2022, 08:29 pm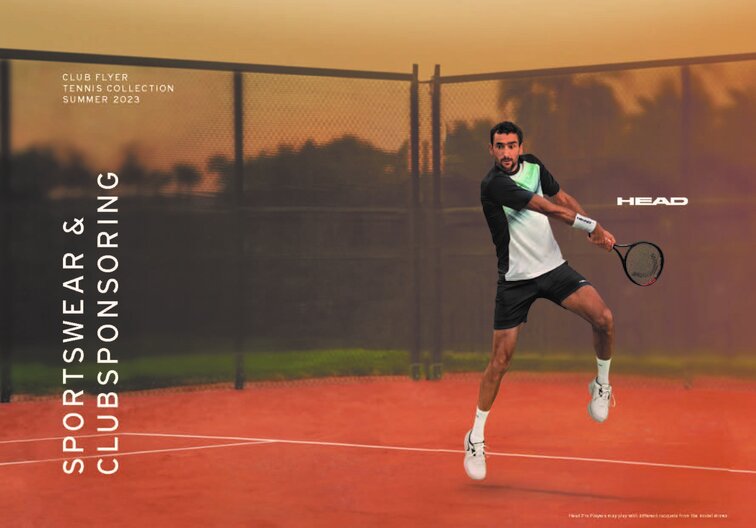 You want to let your club shine in new splendor? Then we have the right thing for you - thanks to HEAD! Because HEAD is your contact when it comes to equipping you with premium balls, clothing, accessories and trainer needs!
The HEAD ball can in a sustainable guise
Sustainability is one of the defining issues of our time. The Austrian company HEAD has also recognized this - and therefore developed a new and more sustainable ball can.
The new, attractively designed cans contain recycled plastic and can be recycled back into PET when disposed of thanks to the new shell. Sample tests with the Austrian recycling specialist, Saubermacher, show that CO2 emissions can potentially be reduced ten times. Now the cans just have to find their way to recycling. It's up to you!
#IMG2#
Club sponsorship 2023
When you place an order, your club will receive a free sponsorship package worth up to €575.00.
#IMG3#
Club equipment and trainer needs
HEAD offers a comprehensive range of club equipment: such as scoreboards, wind screens, nets, coordination ladders and coaching packs with cones and target markers. But HEAD has also provided sun loungers and parasols for the time away from the square. All this is available for you at exclusive special conditions!
#IMG4#
HEAD textile sponsorship
Get your free team uniform! From an order of 80 textile parts, your club will receive six pieces free of charge.
Are you interested? Download here:
HEAD club sponsorship
HEAD club gear
HEAD club sponsorship agreement
​​​​​​​HEAD textile flyer
If you have any questions, HEAD is at your disposal: via email to club-marketing@at.head.com or by phone on 01/701790