Laver Cup: More than 60,000 euros for a ticket! Everyone wants to see Roger Federer say goodbye
The departure of Roger Federer at the Laver Cup 2022 in London has caused ticket prices to explode!
by Florian Goosmann
last edit: Sep 18, 2022, 01:06 pm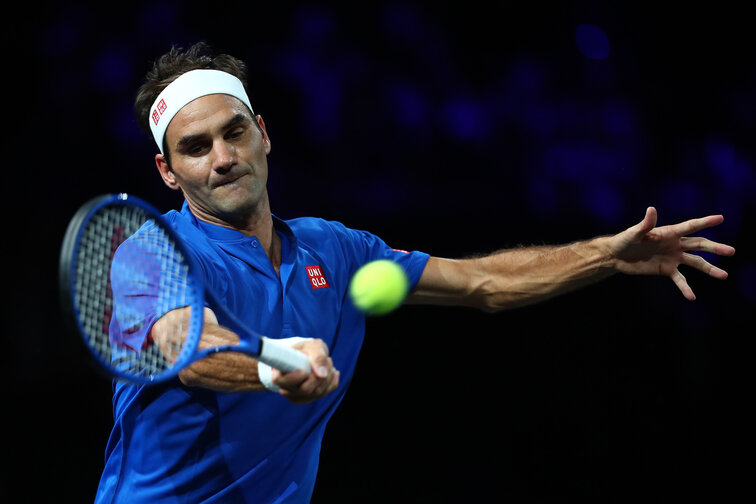 Experience the master himself live one more time: It is the big dream of many tennis fans. And it will probably stay that way. Because the tickets for the Laver Cup are almost sold out, there are only a few offers on the official website .
And as is often the case with supply and demand, you can sometimes find horrendous prices for a ticket on the unofficial sales sites. On the Viagogo site, these are consistently in the range of over 1,000 euros for a session ticket, for the Saturday evening the closer seats are sometimes called for more than 60,000 euros! "Unrestricted view" is at least promised. Anyone with the wherewithal...
#IMG2#
It's not even clear whether Federer can and will actually appear - or will "only" cheer on his Team Europe from the lounge.
According to Severin Lüthi, Federer is training diligently and one hopes for a singles or doubles - but whether that will happen does not seem certain.
Federer announced the end of his career on Thursday afternoon after the Laver Cup.
"Not making enough progress"
Actually, Federer had been training for a longer comeback, at the Wimbledon celebration in the summer he indicated a start on the holy lawn in 2023. There was also a commitment for his home tournament in Basel in the fall.
However, Federer apparently had problems with his knee again. "He just hasn't made enough progress," said Lüthi in an interview with Swiss journalist Simon Graf.
Federer's farewell was received with great regret throughout the tennis world.
In London, his fans in particular are still hoping for an appearance in doubles alongside Rafael Nadal.
However, it is up to everyone what price it is "worth" to their fans. Especially since a current purchase is a risk game anyway: When Federer will appear (should he play) is not yet known.