Erste Bank Open: A big tennis festival with a small flaw
The Erste Bank Open in Vienna was once again a great success. With regard to the second court, however, there is still room for improvement. A (personal) conclusion.
by Nikolaus Fink
last edit: Oct 30, 2022, 08:49 pm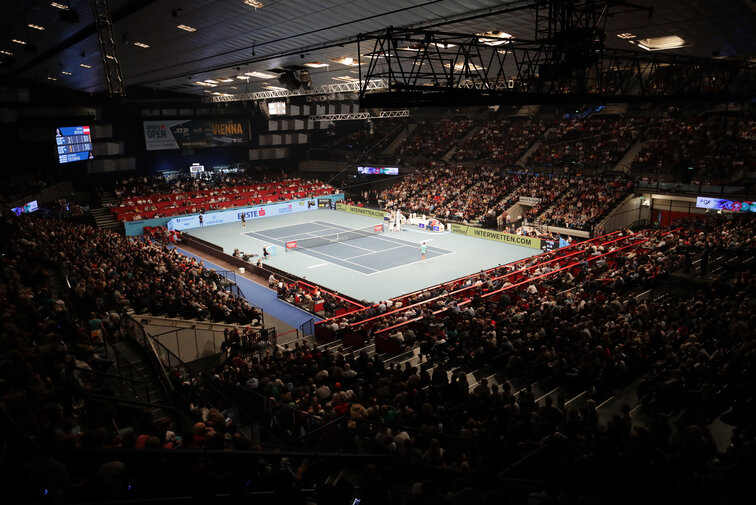 by Nikolaus Fink from the Wiener Stadthalle
Already at the beginning of the week it was indicated that it would be difficult to avoid Daniil Medvedev. The Russian confirmed this impression in an impressive way, won the title in Vienna and was rightly described by tournament director Herwig Straka at the final press conference as the currently best tennis player in the world. Only Basel champion Felix Auger-Aliassime and Novak Djokovic still have a say in this regard.
*
With their triumph in the doubles competition, Alexander Erler and Lucas Miedler once again proved that they could have a great future in pair skating. It will now be exciting to see which path the two Austrians take with regard to their individual careers.
*
The emotional highlight of the tournament week in Vienna was undoubtedly Dominic Thiem's dramatic victory over Tommy Paul. The spectators in the Wiener Stadthalle literally carried the local hero to victory and transformed the venue into an absolute madhouse by the third set at the latest. Despite the (largely) fantastic support from the audience, there was nothing for Thiem to get against Medvedev.
*
Five sold-out days (Wednesday, Thursday, Friday, Saturday and Sunday) show that the Erste Bank Open are no longer dependent on Dominic Thiem. The mood was great on all tournament days, but the whistles for Medvedev after his win against Thiem were extremely avoidable.
*
Installing the second court on Vienna's Heumarkt should not be the last word for the ATP 500 tournament in Vienna. There is no other tournament where there is a more than 45-minute walk between two places. With good reason.
*
Does Vienna have a chance of gaining Masters 1000 status in the foreseeable future? If you believe the words of tournament director Herwig Straka, he will leave no stone unturned despite a complicated starting position. It would be the next step for the Erste Bank Open. One that the entire organizing team deserved.
viennamap