Erste Bank Open: Forever in the Wiener Stadthalle?
The construction of a new event hall in Vienna will probably be delayed until 2029, which has good and bad sides for the Erste Bank Open.
by Jens Huiber
last edit: Mar 30, 2023, 05:00 pm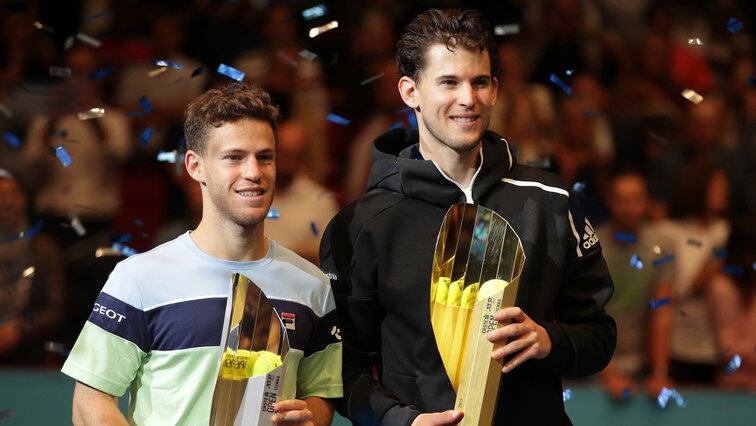 Building a large event hall without private investors has now become almost impossible in German-speaking countries. The public sector is less and less willing and able to handle such a project on its own, so partners are needed. In Munich, for example, this has been successful; the new hall for EHC Red Bull Munich (ice hockey) and FC Bayern Basketball has found a large investor and also a long-term name sponsor. Construction is already underway, but the opening will be a little later than planned.
In Vienna, too, people have been thinking for a long time about building a new hall that basically plays all the pieces of the existing Wiener Stadthalle - only with completely different ones as well. According to a report by Der Standard, this new multifunctional arena should not be completed before 2029 at the earliest. The reason? The lack of strategic partners who want to invest in the project.
Can Vienna become a 1000?
The Erste Bank Open, the largest ATP tournament in Austria, is also directly affected. This flagship event is traditionally held in the Stadthalle but would be relocated to the new arena. Because Vienna is currently categorized as a 500 tournament, which under the given circumstances is also the end of the road. In the past two years, tournament director Herwig Straka had to get creative and had the second match court set up at Vienna's Heumarkt. If an upgrade to the 1000 category ever becomes an issue, it will probably only be with a different, better infrastructure.
On the one hand, that would be a real treat for tennis fans. On the other hand, saying goodbye to the Stadthalle would of course also mean the end of an era that is associated with so many grandiose memories of legendary matches and winners for Austrian tennis. Like in 2019, when Dominic Thiem shook the stands with his final win against Diego Schwartzman.