Erste Bank Open: Vienna boss Herwig Straka accepts the award
Last December, the Erste Bank Open was voted the best ATP Tournament 500 tournament of the year. Tournament director Herwig Straka was presented with the trophy for this in Monte Carlo.
by tennisnet.com
last edit: Apr 16, 2022, 07:36 pm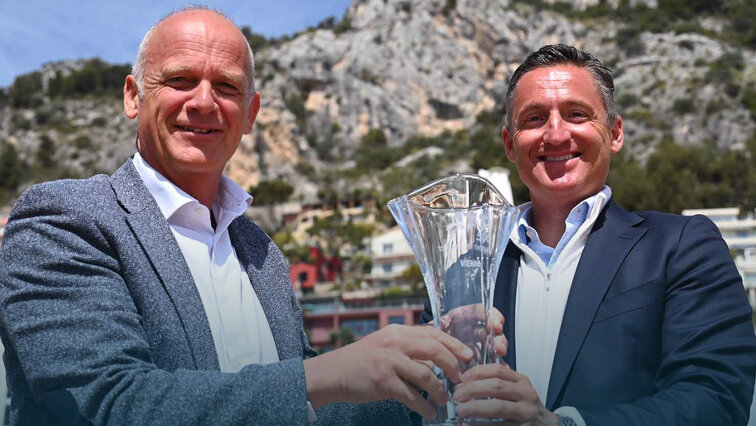 Good things took a while at the ATP Tour 500 tournament in the Wiener Stadthalle. The event has been held since 1974, in changing categories, but since 2015 again as a 500er. And, as already announced last December, the Erste Bank Open can be the best event of 2021 at this level. A deserved award for the team around tournament boss Herwig Straka, which was now rounded off in Monte Carlo with the presentation of the corresponding trophy by ATP boss Andrea Gaudenzi to Straka.
The Erste Bank Open offered "Tennis 2 Go" for the first time last year: an opportunity for fans to follow a few matches by the hour in a specially built hall in the city center. However, the big prizes were again played out in the town hall on the final weekend. Alexander Zverev won the title in singles for the first time. This year, the Erste Bank Open will take place from October 24th to 30th.
Incidentally, the winners in the other categories in 2021 were Indian Wells (1000s) and Doha (250s).