French Open: Alcaraz, Djokovic or a debutant - who will succeed Nadal in Paris?
AfterRafael Nadal 's cancellation, the fight for the title at the French Open is more open than it has been for a long time.
by Nikolaus Fink
last edit: May 19, 2023, 11:43 am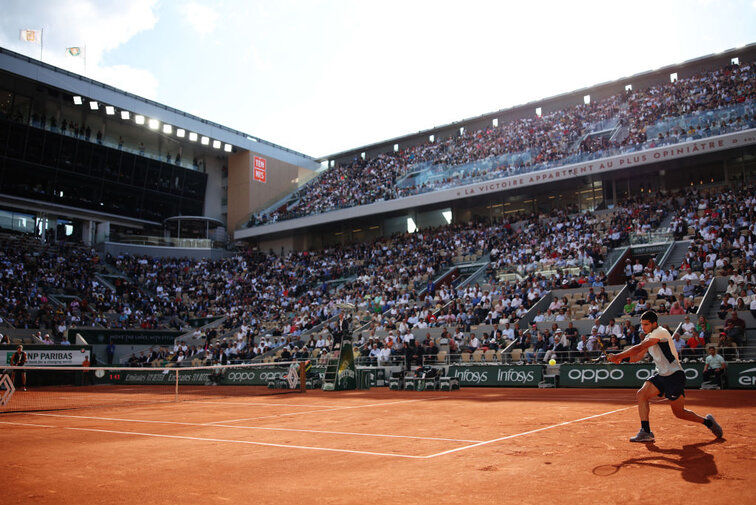 Rafael Nadal has already won the French Open in Paris a whopping 14 times. The Mallorcan also triumphed last year despite serious foot problems in the French capital, but he will not be able to defend his title after Thursday's cancellation.
After Nadal's cancellation, the search for a favorite is much more difficult than in previous years. One of the hottest candidates to win the title at the Bois de Boulogne is probably Carlos Alcaraz, who will tackle the second Grand Slam tournament of the year as the world number one and has won the tournaments in Barcelona and Madrid during the current clay court season.
On the other hand, there is a big question mark behind the form of Novak Djokovic. The 22-time Major champion has not progressed beyond the quarterfinals in any of his three tournament appearances (Monte Carlo, Banja Luka and Rome) this season on clay, given his vast experience in best-of-five mode, the Serb is in Paris but not to be underestimated.
And otherwise? Holger Rune, Jannik Sinner, Stefanos Tsitsipas and Andrey Rublev all have outsider chances, but it is questionable whether any of the players mentioned actually have the necessary skills for a Grand Slam triumph. Daniil Medvedev, on the other hand, does so without a doubt - and has shown quite appealing performances on clay this season. This is also proven by his semi-finals in Rome .
rgmap