French Open: Murray, Berrettini and Cilic cancel, Fognini benefits, Hanfmann probably has to qualify
With Andy Murray, Matteo Berrettini and Marin Cilic, three other prominent players have canceled their start at the French Open 2023.
by Florian Goosmann
last edit: May 21, 2023, 01:29 pm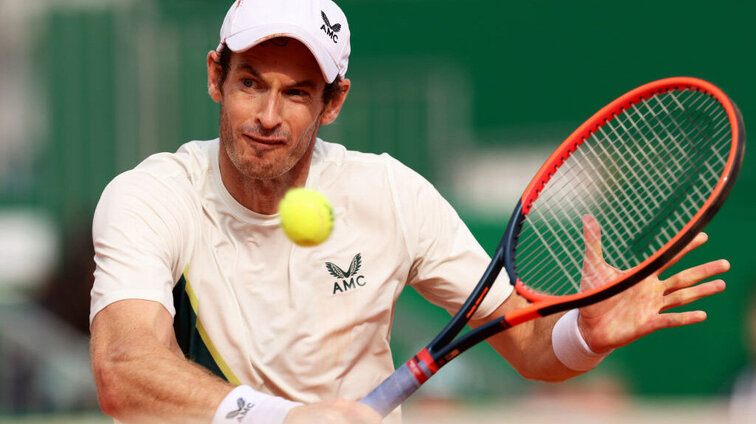 Murray had already indicated a few weeks ago that he might not start in Roland Garros - now he has canceled. For the Scot, equipped with an artificial hip, the chances of a good run at Wimbledon are better than in Paris.
The ex-world number one had recently won the Challenger tournament in Aix-en-Provence, but was eliminated early from the Masters events in Madrid and Rome.
Berrettini wants to make a comeback in Stuttgart
Matteo Berrettini has also canceled. He had injured his abdominal muscles in Monte Carlo and also missed the subsequent tournaments, including the home game in Rome. He has made good progress in terms of rehabilitation and can't wait to play again. "But I won't be ready for Paris and my return will be at the BOSS Open in Stuttgart," Berrettini wrote on Instagram
The Italian had won the BOSS Open for the past two years.
#IMG2#
Cilic still in knee rehab
Ex-top ten man Marin Cilic will also be missing in Paris. The Croatian had to have his knee operated at the beginning of the year and is also still in rehabilitation efforts.
One beneficiary of the cancellations: Fabio Fognini, who was a few places away from the main draw but will now be there.
The 14-time Paris winner Rafael Nadal had only canceled his participation in Roland Garros on Thursday.
Yannick Hanfmann still has to hope for cancellations
And what about Yannick Hanfmann? He was last in Rome in the quarterfinals, but "needs" five rejections to make it straight into the main draw. Otherwise he has to start in the qualification.
Reason: The points from Rome come too late for Paris. Hanfmann will crack the top 70 in the coming week, but the entry lists take the ATP ranking six weeks before the start of the tournament as a benchmark.