French Open: Novak Djokovic could meet Carlos Alcaraz in the semifinals
Novak Djokovic will only be third at the French Open in Paris - and could therefore meet Carlos Alcaraz in the semifinals.
by Nikolaus Fink
last edit: May 23, 2023, 07:16 am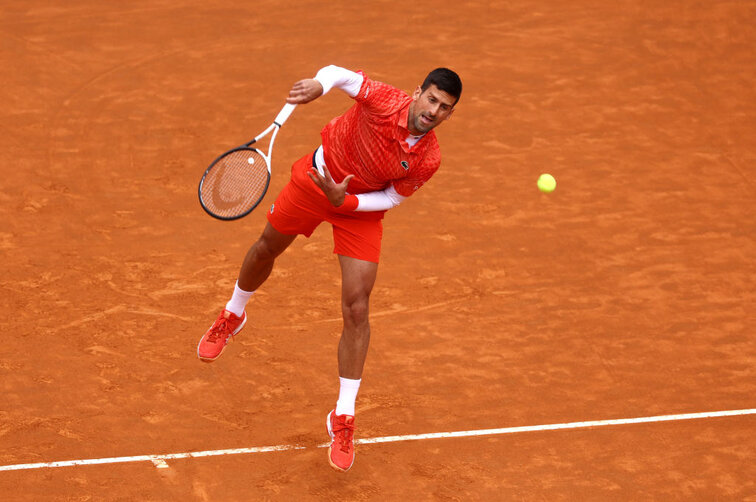 On his 36th birthday, there was not only positive news for Novak Djokovic : the 22-time Grand Slam winner had to make way for Carlos Alcaraz at the top of the world rankings on Monday and even fell down in the ranking after Daniil Medvedev's surprising triumph in Rome three back.
Now this circumstance per se is probably not able to throw Djokovic off track, but the Serb will probably have been anything but happy about the crash in third place. Because this also means that the reigning two-time French Open winner will only be in third place at the upcoming major event in Paris.
Djokovic could therefore already meet Alcaraz in the semifinals. The 36-year-old lost his only encounter with the Spanish youngster in three tight sets a year ago in Madrid. Last year, both Alcaraz (against Alexander Zverev) and Djokovic (against Rafael Nadal) failed in Paris in the quarterfinals.
Djokovic also had a quarter-final at the ATP Masters 1000 event in Rome. The longtime industry leader lost to Holger Rune in the "Eternal City" with 2: 6, 6: 4 and 2: 6. Djokovic could also meet the Danes in the French capital in the round of the last eight at the earliest. The draw for the French Open will take place on Thursday.
rgmap