French Open qualification: comeback of the year? Filip Misolic does the Houdini
After a sensational comeback, Filip Misolic has moved into the second round of the French Open qualification.
by Nikolaus Fink
last edit: May 22, 2023, 07:25 pm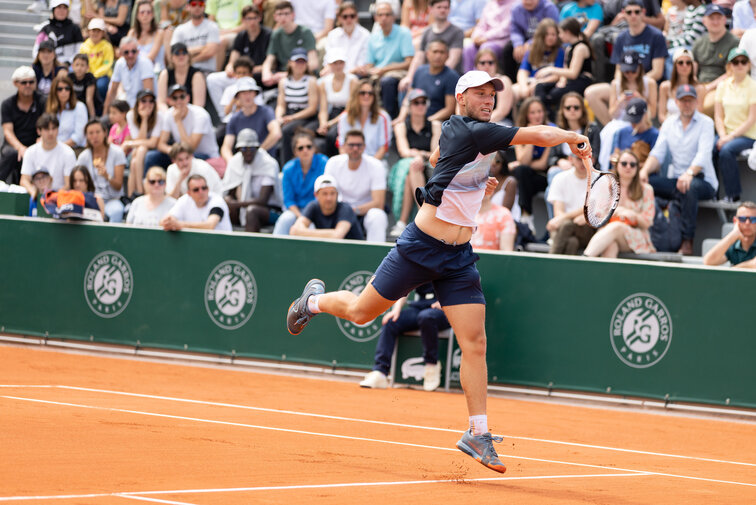 Filip Misolic arguably made the comeback of the year in the first round of French Open qualifiers. The Austrian was already apparently hopelessly behind against the French Enzo Couacaud with 3: 6 and 0: 5, but ultimately left Court 14 in Roland Garros on Monday as a glorious winner.
3: 6, 7: 6 (7) and 6: 2 was the final result from Misolic's point of view, who is now in the second qualifying round at the Bois de Boulogne. That required a real effort against Couacaud. Because Grazer, who was seeded in 20th position, not only caught up the two breaks against the local hero in the second set, but even fended off a match point in the tie-break.
Misolic in round two against Vavassori
The third round was also extremely balanced at first. When Misolic fended off two breakballs from Couacaud when the score was 2: 2, the Frenchman's resistance was finally broken. After two hours and 36 minutes, the Styrian could be happy about moving into the next round.
In the second qualifying round, Misolic meets Andrea Vavassori. In addition to last year's Kitzbühel finalists, Jurij Rodionov and Dennis Novak also cleared their opening hurdles on Monday from a red-white-red perspective. Maximilian Neuchrist, on the other hand, had to admit defeat despite leading the sentence.
Here is the individual qualification tableau in Paris
rgmap