French Open Qualification: Done! - Sebastian Ofner second Austrian in the main competition
Austria's current number four, Sebastian Ofner , has survived the qualification for the French Open and is the second Austrian in the main draw alongside Dominic Thiem.
by Stefan Bergmann
last edit: May 19, 2022, 12:51 pm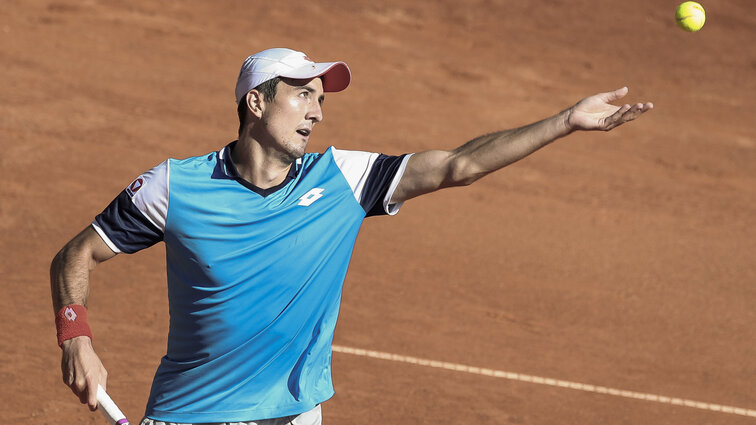 Super performance by Sebastian Ofner in Paris: The Austrian defeated the Italian Alessandro Giannessi in the qualifying final for the French Open after almost 2 hours of play 6:4, 1:6, 6:2. In addition to Dominic Thiem, who was directly qualified anyway, there is a second Austrian in the main competition of the Sanplatz major. Dennis Novak failed in the preliminary round at the start, as did Jurij Rodionov in the second round.
Financially already a great success
In the first set, Ofner soon got a break to lead 2-1 to 15, but had to accept the rebreak immediately in a hard-fought nine-month service game. However, the southern European's joy didn't last long - a few minutes later it was 4:2 for the Styrian. However, it didn't want to work out yet with the confirmation of the lead - Ofner lost his serve again to equalize 4:4. But then a completely messed up service game by Giannessi - the Austrian went 5:4 in front with zero and was then able to serve through to 15.
Ofner opened the second round with a break to 30 - but this game win should remain the only one of the 26-year-old in this set. After 28 minutes, the result was a decisive sentence. Up to 3:2 from Ofner's point of view, both players brought their serves through. Another unsuccessful service game by Giannesi later, the man from Bruck an der Mur was on the trigger again. Another break secured the current domestic number four a fixed place in the 128 grid of the individual main competition - and along with it prize money of 62,000 euros.
rgmap