French Open qualification: Hanfmann, Ofner, Misolic, Rodionov are the starting opponents
The draw for the qualifiers at the French Open 2023 has taken place. 9 German players and 6 Austrian professionals want to try to make it into the main draw starting tomorrow (May 22nd).
by Florian Goosmann
last edit: May 21, 2023, 04:39 pm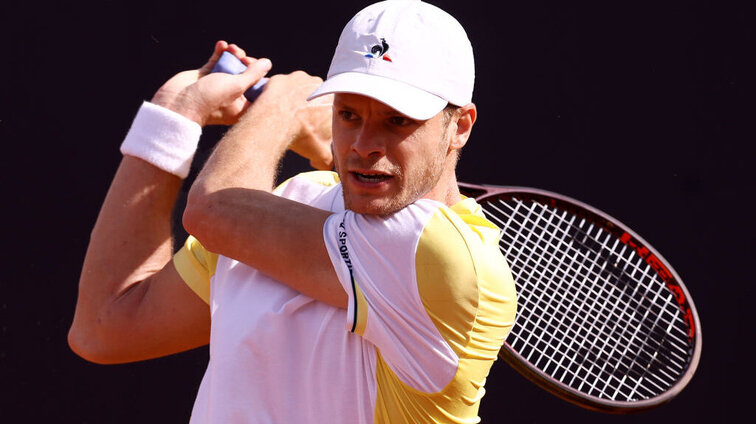 Aslan Karatsev is top seed in the men's race and has to compete with local hero Pierre-Hugues Herbert. In second place is Rome quarter-finalist Yannick Hanfmann , who just barely made it into the main draw (seven places were missing, the Rome run came too late for the relevant ranking). Hanfmann meets Mattia Bellucci at the start, three games have to be won to reach the main draw.
Also there from a German perspective: Dominik Koepfer (against Zsombor Piros) and Maximilian Marterer (against Dan Added).
At the start for Austria are Sebastian Ofner (14th seed, initially against Rio Noguchi), Filip Misolic (20th seed, against Enzo Couacaud), Jurij Rodionov (22nd seed, against Brandon Holt), Dennis Novak (Shintaro Mochizuki) and Maximilian New Christian (against Jesper de Jong).
From a Swiss point of view, Dominic Stricker , who is ninth seeded, is at the start (against Jelle Sals), as well as Leandro Riedi (against Dalibor Svrcina), Henri Laaksonen (against Genaro Albero Olivieri), Antoine Bellier (against Thiago Seyboth Wild) and Alexander Ritschard (against Chun - Hsin Tseng).
Sinja Kraus is the only Austrian starter
From the DTB point of view, Laura Siegemund (seeded 6th, in round 1 against Sara Bejlek), Tamara Korpatsch (seeded 9th, against Mirjam Bjorklund), Eva Lys (seeded 32nd, against Carolina Alves), Mona Barthel (versus Alice Tubello), Noma Noha Akugue (against Emma Lene) and Katharina Hobgarski (against Greet Minnen) to overcome the first hurdle on the way to the main draw.
Sinja Kraus (against Valentini Grammatikopoulou) is the only representative for ÖTV - Julia Grabher is right in the main draw.
And for Switzerland: Viktoria Golubic (seeded 8th vs. Storm Hunter), Simona Waltert (seeded 14th vs. Carole Monnet), Ylena In-Albon (seeded 21st vs. Marcela Zacarias), Susan Bandecchi (vs. Kaja Juvan) , Joanne Zuger (against Anastasia Zakharova), Celina Naef (Elizabeth Mandlik).
Here for the complete qualifying draw for the men