French Open: Roberto Bautista Agut also has to pass for Paris
After Gael Monfils and Matteo Berrettini , Roberto Bautista Agut , the next top player, is canceling his participation in the French Open.
by Stefan Bergmann
last edit: May 19, 2022, 01:54 pm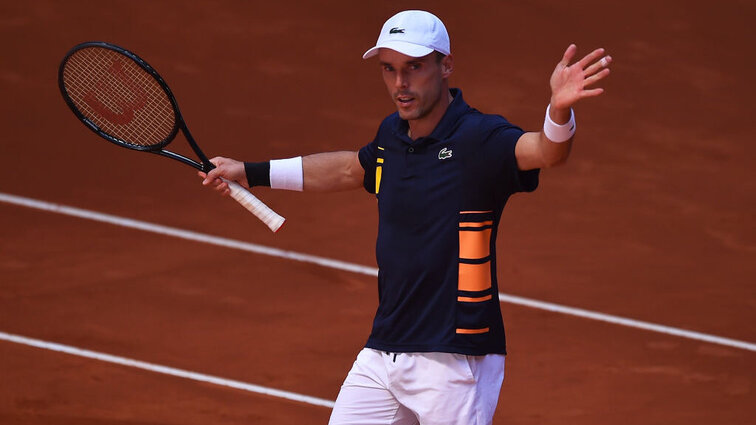 It also pays to be close to the Bois de Boulogne for the losers of Roland Garros qualifiers. After Gael Monfils and Matteo Berrettini, another top player has now canceled his participation in the French Open at short notice. The Spaniard Roberto Bautista Agut, currently in 19th place in the ATP ranking, withdrew from the main draw just a few hours before the draw on Thursday evening (6:45 p.m.).
Damaged wrists have been causing problems for a long time
The reason given by the Iberian was persistent problems with his wrist, he would like to use the time now available for the right therapy treatment. Bautista Agut only started at the ATP Masters 1000 tournament in Madrid in the European clay court spring and lost there in the second round to Daniel Evans from Great Britain in three sets.
In the past, the man from the Valencia region was twice in the round of 16 at the Grand Slam tournament in Paris (2016, 2017), last year it was already over in round two. With the cancellation of the 34-year-old, the lucky loser places increase to three for the time being. Let's hope that there will be no further unpleasant surprises for fans and organizers.
rgmap