French Open: That's what fellow players say about Rafael Nadal's cancellation
Many of Rafael Nadal 's sports colleagues were disillusioned after yesterday's press conference, but also wished the "King of Clay" a quick comeback.
by Stefan Bergmann
last edit: May 18, 2023, 09:01 pm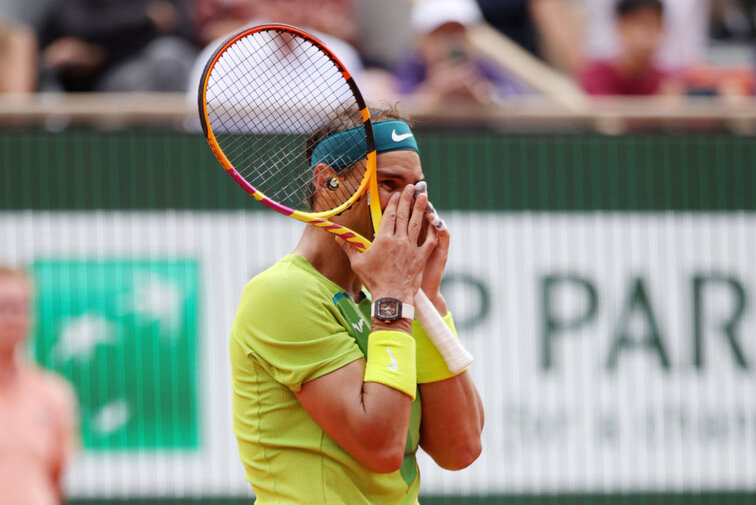 A murmur went through the tennis world on Thursday afternoon. Well, as soon as the press conference was announced on Wednesday, we had to be prepared for the possibility that something bad was about to happen. And yes, that's how it happened. No Rafael Nadal in Paris, most likely no Rafael Nadal at the US Open and 2024 is likely to be the last season of the exceptional performer.
So some bitter pills wanted to be swallowed all at once. The Mallorcan's fans swayed on social media from doomsday mood to heroic predictions for the coming year. One can be happy when the truth lies somewhere in the middle - because one thing is clear: Even the "Bull from Manacor" no longer expects miracles, you could clearly hear that between the lines yesterday.
Words from Alcaraz, Medvedev and Mauresmo
But what were the reactions of your colleagues, who, with all due respect, have better chances of winning a Roland Garros title than they have in a long time? Compatriot Carlos Alcaraz, polite and charming as ever, tweeted: "Good luck Rafa! It's sad and painful for everyone that you won't be able to play at Roland Garros this year, but I hope 2024 will be a good season for you, and you Say goodbye like the champion you are."
Daniil Medvedev was asked directly on the pitch after his quarter-final triumph against Yannick Hanfmann in Rome and countered: "Even if he wasn't physically at 100 percent, he would have been the favourite. Hopefully he can come back as soon as possible because he's a incredible player, incredible athlete, one of the best in history."
Double legend Nicolas Mahut is particularly mourning because of the large fan base that the 22-time Grand Slam champion has in Paris, to which he also counts himself: "Not having Nadal in Roland-Garros is a blow. [... ] Fourteen times in the second week is pretty incredible and he's won fourteen times. It's hard to explain what he represents. He has a statue in Roland-Garros."
Tournament director Amélie Mauresmo takes the same line as her compatriot: "It makes me very sad for Rafael Nadal that he has to miss his favorite tournament. It also makes me sad for the audience at the Porte d'Auteuil. [...] But right now I think of him first and imagine the pain and sadness he must be feeling after having to make such a decision."