How many spectators are allowed to attend the French Open?
While the US Open decided to hold it without an audience, one wants to play with spectators in Paris. Much else should stay the same.
by Florian Goosmann
last edit: Jul 01, 2020, 06:25 pm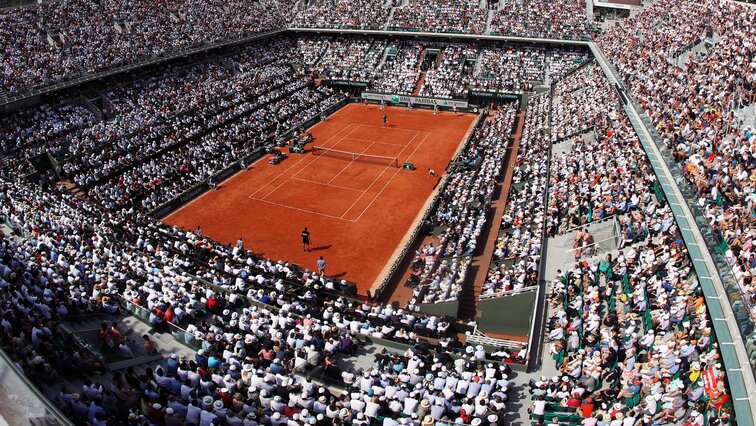 It is still unclear how many tickets will go on sale for the French Open 2020, the official ticket page of the tournament is still waiting. At the beginning of July, it was heard, it was supposed to be a good time, soon. "There is still no final decision," said the head of the French association, Bernard Giudicelli, in L'Équipe . "The number of viewers is determined by mutual agreement with the authorities."
The lights should go on in Paris from September 27, in the truest sense of the word. For the first time there will be floodlights in Roland Garros. "Twelve places will be illuminated, four more than originally planned," said tournament director Guy Forget. And that makes sense, after all, the "new" season for the tournament at Bois de Boulogne will get dark earlier than in May, just before 8 p.m. However, as usual, they didn't want to start until 11 a.m. One also has to remember that "in the past, it was seldom played until 9 or 10 p.m."
In addition to the individual competitions, it should also run in doubles and mixed as usual, including in wheelchair tennis. Possibly the qualification tableaus will be reduced from 128 to 96 players. And shorten the field of legends.
"Convinced that they will arrive in Paris in great shape"
Forget does not share concerns that some players could cancel due to the tight schedule - the French Open should only take place two weeks after the end of the US Open. "The players are impatient to get back on the field. 75 players from the top 100 are Europeans and are currently mainly in Europe. I am convinced that they will arrive in Paris in great shape."
And in case of doubt can stay right there. The Masters tournament in Paris-Bércy is also scheduled to start on October 31, just two weeks after Roland Garros' end. There was never anything wrong with rumors that it could possibly be moved abroad. "That was never a question," said Giudicelli.