New attendance record at the Erste Bank Open in Vienna
Tournament director Herwig Straka reported a new attendance record at the Erste Bank Open in Vienna on Sunday.
by Nikolaus Fink
last edit: Oct 30, 2022, 05:26 pm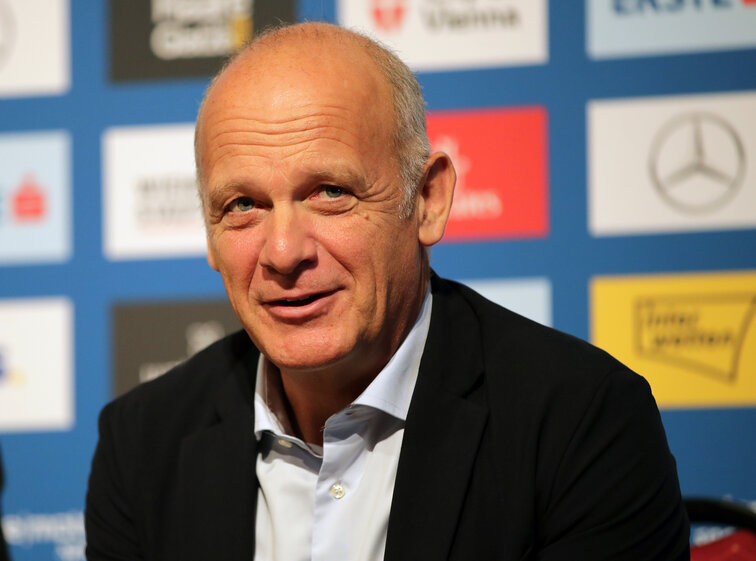 by Nikolaus Fink from the Wiener Stadthalle
You rarely see Herwig Straka in such a good mood as on this Sunday afternoon. "I'm never satisfied. But this time I'm satisfied," smiled the very ambitious tournament director of the Erste Bank Open. No wonder, because this year more spectators streamed into the town hall than ever before in the history of the tournament. More than 70,000 people attended the event, plus the Heumarkt visitors could even break the sound barrier of 75,000 spectators.
"A few years ago we could only dream of such audience numbers, but now they are a reality," Straka enthused. The previous record was from 2019, when Straka and his team welcomed 66,000 spectators. This value was easily cracked three years later. "On the one hand, after the Corona period, people are hot to go to events again, on the other hand, tennis in Vienna has become an attraction," explained Straka.
Thiem loses in the round of 16
The Stadthalle was completely sold out from Wednesday to Sunday, and on some days up to 20,000 tickets could have been sold, according to Straka. And that despite the fact that local hero Dominic Thiem had already lost out in the round of 16 against eventual winner Daniil Medvedev.
Not being dependent on individual players was always the goal, explained Straka. Since this year at the latest, this project can be considered as implemented. "We have a lot of top players here. Tennis has become more attractive, it's more exciting," explained the Styrian.
Alcaraz opens in Basel
He, Straka, received a lot of praise from the ATP again this year, and the players would feel extremely comfortable in Vienna anyway. It is not for nothing that the Erste Bank Open was named the best ATP 500 tournament of the past season. Apparently, this did not leave enough impression on world number one Carlos Alcaraz, the Spaniard served at the parallel tournament in Basel. According to Straka, he simply could not keep up with the financial offer from the Swiss. Since the youngster's contract in Basel only runs for one year, it could open again in Vienna in 2023.
It is clear that the Erste Bank Open will take place in the Stadthalle again next year. From 2028, however, the tournament could then move to the planned event hall in St. Marx (third district). "It is with a heavy heart," says Straka, that the move would probably be imminent after completion. It would be another argument for getting a 1000 license. Because despite the almost hopeless situation, you still dream of this, said Straka.
viennamap