Roland Garros: Dominic Thiem - "I didn't reward myself today"
Dominic Thiem said goodbye to the French Open 2023 with a very honest press conference.
by Jens Huiber
last edit: May 30, 2023, 07:59 am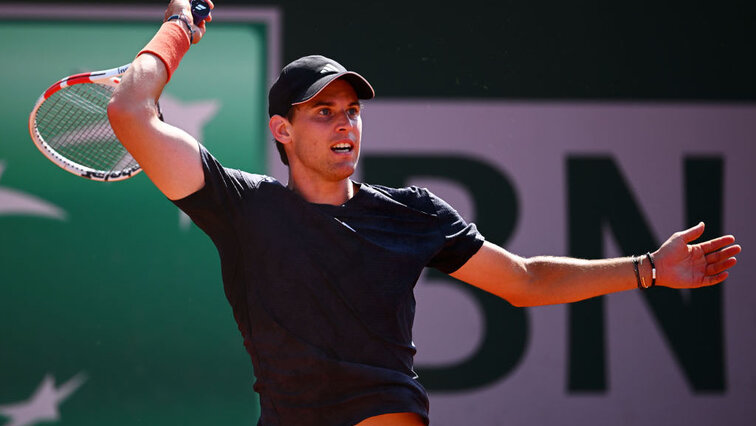 By Jens Huiber from Roland Garros
In the analysis of Dominic Thiem's five-set defeat against Pedro Cachin, one does not go wrong if one states: The Austrian was the game-determining man on Court 6 on Monday afternoon at the Stade Roland Garros. Thiem scored 44 direct points, which is a respectable result for a playing time of 3:48 hours. Unless there are 84 unneeded errors on the other side of the balance sheet.
And yet: Even if Thiem's set equalization to 2: 2 did not go smoothly in the end - only very few of the fans on the court would have thought that the two-time Paris finalist would not also complete the big comeback. Incidentally, these fans were mostly in Dominic Thiem's camp.
Cordero gives the cheerleader
So Thiem tried to actively shape his fate, in some phases it looked like the time when the Lower Austrian had come to the Bois de Boulogne as one of the favorites. That wasn't the case this year - but after the last few weeks were used exclusively to prepare for the second major of the year, the elimination in round one comes as a surprise. Even if Pedro Cachin is an unpleasant opponent.
The support from the box was there for Dominic Thiem. Above all, Duglas Cordero gave the cheerleader, coach Benjamin Ebrahimzadeh also interspersed tactical instructions. In vain.
Thiem strong in training against Rune or Rublev
And so, at 9 p.m., an understandably depressed Dominic Thiem came into interview room 2. "I didn't reward myself today" was one of the statements that the 2020 US Open champion gave to the reporters. But also that he will continue to follow the path he took six weeks ago. Because the year and a half before that he hadn't trained the way it was necessary to get back to the top of the world.
In the match against Cachin he was quite tense. "My expectations were high." Mainly because things went well in training with Andrey Rublev and Holger Rune. What doesn't work is the implementation in the match.
The coming weeks will now be different than planned: before his grass appearances in Halle, Westphalia and Wimbledon, he will probably put in at least one challenger on sand. Already next week in Heilbronn or in Bratislava. However, the French Open 2023 chapter is over.
Here the individual tableau in Roland Garros
rgmap