Roland Garros: Misolic, Ofner, Rodionov, Novak, Neuchrist in qualifying
With Filip Misolic, Sebastian Ofner, Jurij Rodionov, Dennis Novak and Maximilian Neuchrist, four Austrians are going into the qualifying tournament for Roland Garros 2023.
by tennisnet.com
last edit: May 21, 2023, 04:12 pm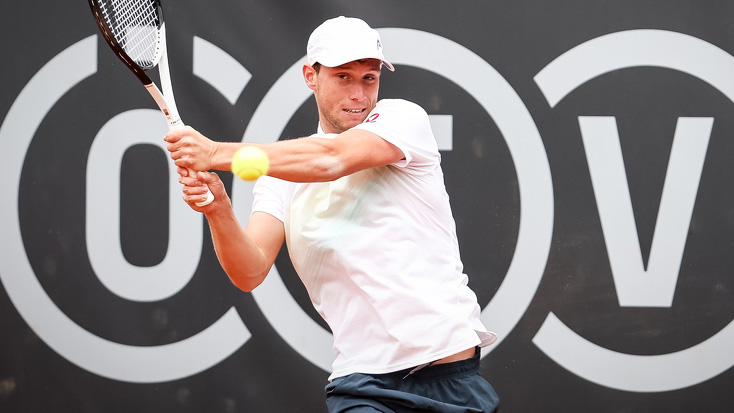 Misolic, most recently a finalist at the Challenger in Mauthausen, is about to start against a local hero, namely Enzo Couacaud. Should the 20th seeded Styrian prevail, round two will be against either Andrea Vavassori or Titouan Droguet from France.
Sebastian Ofner is seeded 14th in the qualifier for the second major of the year, opening against Japan's Rio Noguchi. In the event of a win, it's either against Nicolas Kicker or Jan Choinski.
Also seeded is Jurij Rodionov, who starts as number 22 against Brandon Holt from the USA. Then there could be a meeting with Dennis Novak. Namely when Novak Shintaro beats Mozichuki from Japan.
Finally, the fifth red-white-red man in the league is Maximilian Neuchrist, who was drawn against Jesper de Jong. Then the winner of the game between Norbert Gombos and Antoine Ghibaudo awaits.
Dominic Thiem had slipped directly into the main field after several cancellations.
Here is the qualifying tableau in Paris
rgmap