Roland Garros: Novak Djokovic as the last Mohican
Novak Djokovic will be the only one of the Big Four to start at Roland Garros. On the men's side, there are still contenders for the ticket seller attribute.
by tennisnet.com
last edit: May 21, 2023, 03:54 pm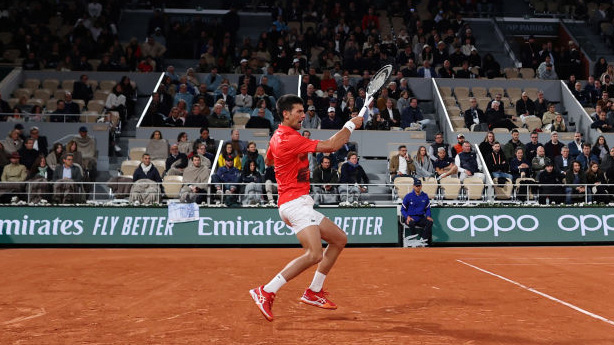 Those were glorious times for the tournament planners at the four Grand Slam events, when Roger Federer, Rafael Nadal, Novak Djokovic and Andy Murray - in whatever order - led the seed lists. Especially at the US Open, clear patterns could be seen in those years: one of the four legends played a day match, another the night session at Arthur Ashe Stadium. The next day the other two were allowed to work, again divided between the two units. This made planning excellent, especially for the broadcasting TV stations, which were guaranteed to have a male superstar to offer in their prime time.
Now, as is well known, Federer is in tennis retirement, Nadal is well on the way there. And Andy Murray has decided that winning the Challenger in Aix-en-Provence will remain the highlight of 2023 on clay. That leaves only Novak Djokovic, as the last Mohican who still has real chances of winning the title from another generation (don't be angry, Stan Wawrinka or Richard Gasquet).
Alcaraz and Tsitsipas as ticket sellers
The question in Paris will now be who should guarantee full ranks and high viewing figures in the early phase of the tournament. Because the charm of the local heroes is pretty small. People like to watch Arthur Fils at work - but the young Frenchman would probably not call himself a ticket seller yet.
This attribute can only be attributed without restrictions to Carlos Alcaraz and Stefanos Tsitsipas. Alcaraz starts as number one, Tsitsipas as a former finalist who seems to be getting back in better shape despite his elimination in Rome semifinals against Daniil Medvedev. Medvedev and Holger Rune, the two finalists from Rome, play great tennis, but have either not yet discovered their potential to be crowd favorites or have deliberately neglected them in order to ensure success.
Nevertheless, it will probably be as Rafael Nadal described it when he canceled: No player is bigger than a Grand Slam tournament. The fans will come no matter who is playing. Anyone who doubts this thesis should try to get tickets for the second major of 2023.
rgmap