Tennis - transition to the hall: ASICS and tennisnet tell you what is important!
The winter season is approaching and with it tennis in the tennis hall, mostly on courts with indoor sand, hard courts, granulate or carpet. This has consequences for the game itself - and the feet. Here you are well positioned with ASICS !
by tennisnet.com
last edit: Oct 10, 2022, 01:00 pm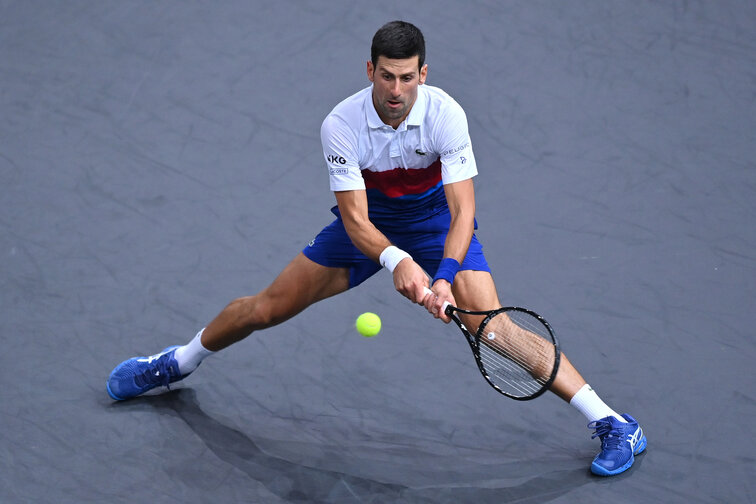 Because where patience, a lot of spin and stamina are required on outdoor sand courts, attacking players can use their strengths in the mostly faster indoor tennis courts.
On the faster court, an offensive, flatter shot is often more profitable than on slower clay, risk is more rewarding than patient topsin balls. Good first serves ensure more direct point wins, and players who like to be seen at the net also have greater chances of success in winter.
But not only in terms of shots and technique the world is different, also in the area of shoes.
Which shoes for which tennis surface?
Are you lucky enough to be able to train in a hall with indoor sand ? Of course, little changes, shoes with a herringbone profile (as well as outside) are perfect for this in order to slide in a controlled manner. A good grip is sometimes even more important than under the open sky: because the courts are consistently dry and the sand is more slippery due to the hard surface. A little tip: If your opponent has problems with his footing (because the profile is too worn), a ball against the running direction is almost certainly a point!
Here you will find a selection of great ASICS shoes for clay courts : such as the SOLUTION SPEED™ FF 2 CLAY (women), the GEL-RESOLUTION™ 8 CLAY (men) or the COURT FF™ NOVAK CLAY LE (men).
And on harder surfaces?
Do you have a tennis hall with a hard court on site? You should use all-court shoes without too much profile (so as not to trip or twist your ankle). Good cushioning is also important here. Because a hard surface affects the joints - ankles, knees, hips and back say hello.
All- court shoes are also recommended on a granulate court , but you can also use worn-out clay court shoes here. Important: clean the red ash beforehand, otherwise the owner will scold you!
If you are in a carpeted hall (usually in older tennis halls), you must use a light, smooth profile. First, so as not to break the carpet. Second, because tread shoes encourage twisting. And you also want to be supple on the road in winter, don't you?