WTA Berlin: Nine top ten players at the start!
The bett1open2023 presented by ecotrans Group will be a superlative tennis spectacle. This is the result of the registration list for the WTA tournament, which is endowed with 850,000 US dollars and which will take place from June 17th to 25th on the lawn in the Steffi Graf Stadium of the LTTC "Rot-Weiß" e. V. will be held in Berlin's Grunewald. ServusTV broadcasts all matches live.
by p.m
last edit: May 23, 2023, 02:47 pm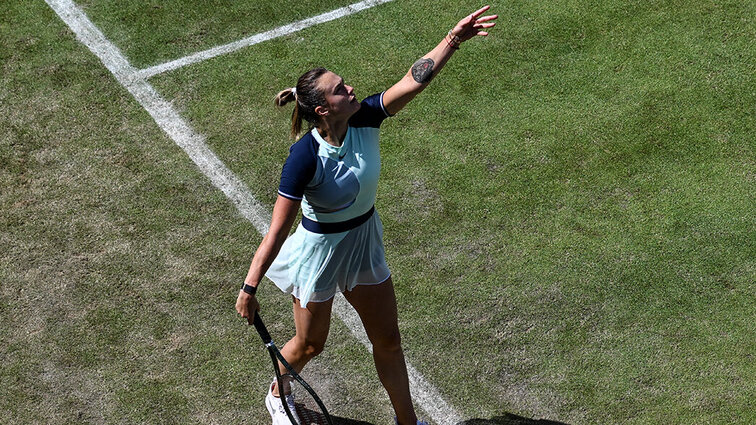 Nine players from the top ten entered, led by Aryna Sabalenka . The 25-year-old, second in the world rankings, won the Australian Open, the first and so far only Grand Slam tournament of the year, and is also number one in the 2023 prize money rankings.
Do you also want to see the reigning Wimbledon champion live? No problem. Elena Rybakina (23/WTA rank 4) from Kazakhstan will of course be there. Just like the French world champion Carolina Garcia (29/WTA rank 5), as well as the US top stars Jessica Pegula (29/WTA rank 3) and Coco Gauff (19/WTA rank 6). Crowd favorite Ons Jabeur (28/WTA rank 7) in the race.

The 2022 finalist in Wimbledon and at the US Open is already looking forward to her return to the German capital: "The 2022 win was excellent for me. That success gave me a lot of confidence in striving to play better on grass." And she will need to excel to have any chance of defending the title. This makes the world-class field of participants imperative.
Maria Sakkari (27/WTA rank 8) is the first Greek ever to make it into the top 10 in world tennis. You, Daria Kasatkina (26/WTA rank 9) and Petra Kvitova (33/WTA rank 10) complete the field of top 10 players.
The Czech Kvitova won Wimbledon in 2011 and 2014, about a decade later she is still absolutely capable of winning at the highest level. She proved that with her triumph at the Miami Open.
A total of six Grand Slam winners compete in Berlin: In addition to Sabalenka, Rybakina and Kvitova also:
Victoria Azarenka (33/WTA Rank 18). She triumphed at the Australian Open in 2012 and 2013, making it to the semi-finals again this year. In addition, with the American Sloane Stephens (30 / WTA rank 35) and the Canadian Bianca Andreescu (22 / WTA rank 41), the US Open winners of 2017 and 2019 will open in Berlin.
Of course, the reigning Olympic champion Belinda Bencic (26/WTA rank 12) is back in Berlin on a title mission. The Swiss had lost the finals in 2022 and 2021.
As in the previous year, the matches will be broadcast by ServusTV.