Alizé Cornet with an honest apology
Alizé Cornet apologized via Twitter for her critical comments after arriving in Melbourne. Roberto Bautista Agut also had a few things to clarify.
by tennisnet.com
last edit: Jan 19, 2021, 01:48 pm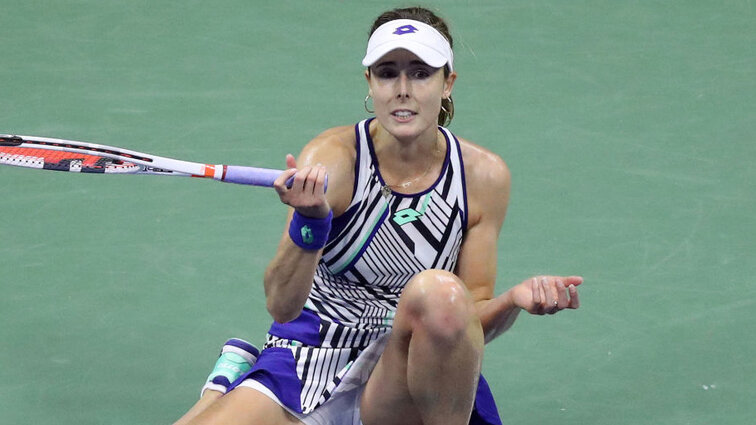 "When I'm wrong, I say I'm wrong." With this sentence Jerry Orbach wrote a little bit of film history in Dirty Dancing (released in theaters in 1987). And size shown. Alizé Cornet, born in 1990, has now rowed back in a remarkable and commendable way. After the Frenchwoman from Abu Dhabi arrived in Melbourne, she and her fellow travelers (including Bianca Andreescu and Angelique Kerber ) had to find out that a two-week quarantine without a training window was due to a positive case on the flight. Cornet vented her displeasure via Twitter. And got so much headwind that she soon deleted her tweet again.
Now the current number 53 in the world put down a real Orbach. And apologized to the Australians. Again on Twitter.
The reactions to her now deleted tweet would have made her aware of what the Australians had to go through last year. She'd have better kept her mouth shut. The apology was followed by a declaration of love down under.
Bautista Agut with cornet in a boat
Please don't be angry with the Australians. After all, you would always have been particularly high in Cornet's personal reputation. You will now be quiet for a while. Whether this excuse has paid off will be seen at Cornet's first appearances in Melbourne.
Roberto Bautista Agut also felt the need to clarify something. And did this via Instagram. The Spaniard, who, like Cornet, is in a "tough" quarantine with no training opportunities, highlighted the organizers' organizational performance in his statement.