Aryna Sabalenka now wants to be number 1
Aryna Sabalenka (WTA No. 2) is the best player of the 2023 season so far - and could soon be the best in general.
by Florian Goosmann
last edit: Mar 25, 2023, 03:12 pm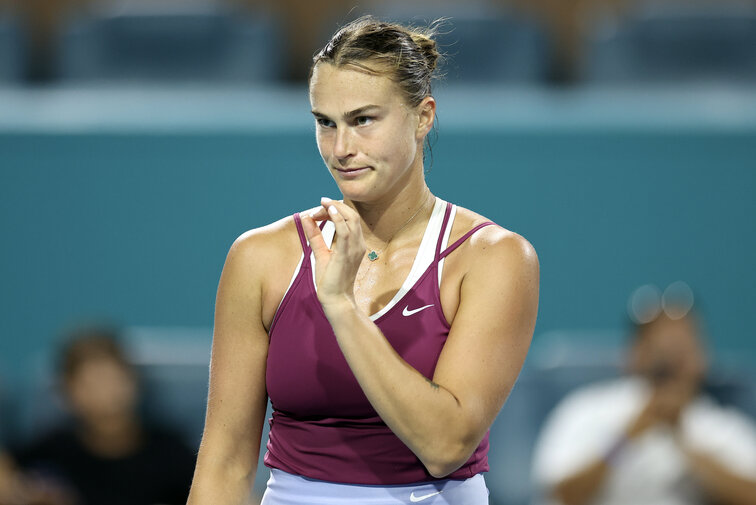 Victory in Adelaide, victory at the Australian Open, final in Indian Wells - Aryna Sabalenka has made an excellent start to the season. With the coronation in Melbourne, where she won her first major title with her final victory over Elena Rybakina. After things didn't go well for the 24-year-old, especially in the earlier years, especially in the Grand Slam tournaments.
Unsurprisingly, Sabalenka also leads in the annual race: she has 3,310 points here and is ahead of Elena Rybakina (2,561) and Iga Swiatek (1,810).
Swiatek was actually far ahead in the official WTA ranking last year, after an outstanding season with 37 wins in a row and eight tournament wins, including two majors (Roland Garros, US Open). But now she has Sabalenka breathing down her neck.
In the official WTA ranking, Swiatek leads with 9,975 points ahead of Sabalenka with 6,740 points. But: She can't defend the points from Miami now, because of her winning streak last year, there are more than 4,000 points to defend in the next three months. At Sabalenka there are only 860. In Miami she was eliminated at the start in 2022.
Sabalenka learned from the match against Swiatek
"Of course I want to be number 1," said Sabalenka in Miami , and she obviously took a lot with her from Swiatek in her search for improvements. "Swiatek moves better. The first match I played against them I realized that I wasn't physically ready. I got tired after a couple of points and I knew I couldn't win like that. So have "We talked to my fitness coach to improve my fitness. We worked on that some more, so I improved that part of my game."
Every time someone hits you, it makes you think about what you need to improve, Sabalenka said. "And that's how you progress. If someone beats me, I watch the match. I take a few lessons from that."
In Miami, Sabalenka is in Round 3 after her opening win last night.
miamimap