Ashleigh Barty got engaged - and the tennis world congratulates
World Ranking Leader Ashleigh Barty and Garry Kissick have announced their engagement on social media.
by tennisnet.com
last edit: Nov 25, 2021, 10:52 am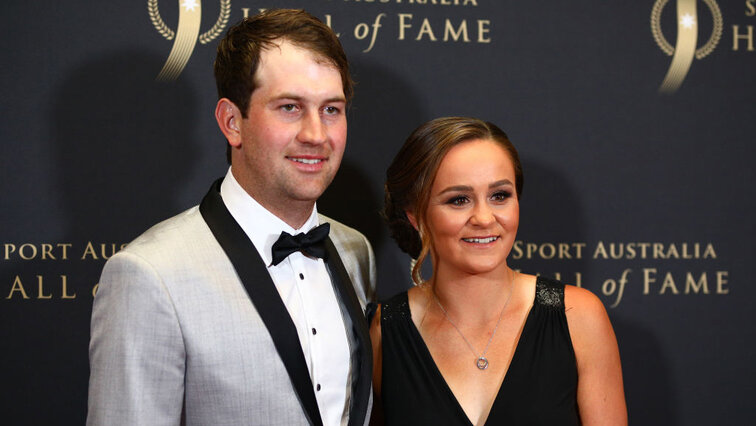 In terms of sport, Ashleigh Barty has long since left after her exit at the US Open against Shelby Rogers, after more than six months of traveling around the world, the world number one has drawn home to Australia. In addition to regular tennis training, Barty should also have a good amount of golf on the program, along with all other private commitments.
In any case, there is good news from this corner: As Barty announced on social media, she has become engaged to her boyfriend Gary Kissick. Kissick had traveled alongside Barty many times this season, including pitting in her greatest success at Wimbledon.
The congratulations of the (ex) colleagues were not long in coming. Simona Halep (who got married this year), Victoria Azarenke or Caroline Wozniacki (now a happy mother) sent lots of hearts via Instagram.
In terms of sport, things will get serious again for Barty in mid-January. Then she would like to win the title at the Australian Open for the first time. Last year she failed in the semifinals to Jennifer Brady.