Australian Open 2021: Less prize money for the winners, more for the early rounds
Those players who get very far at the Australian Open 2021 will have to be satisfied with comparatively less prize money than last year. In the qualifying competition and in the early rounds, however, there is more to be earned.
by tennisnet.com
last edit: Jan 02, 2021, 01:46 pm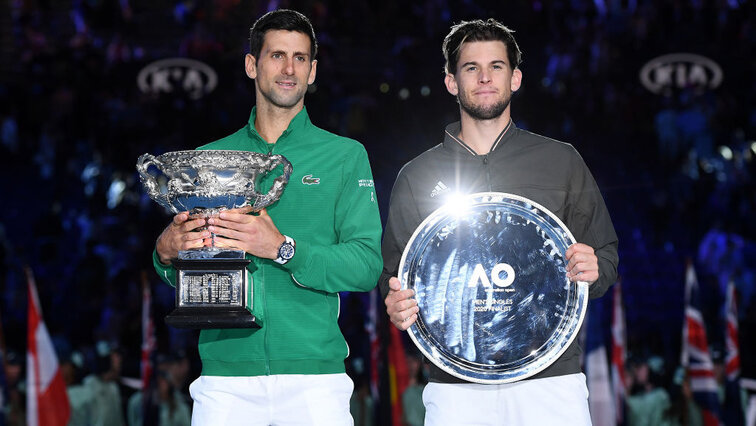 The first Grand Slam tournament in 2021 will be a costly undertaking for Tennis Australia: On the revenue side, the reduced number of spectators creates a veritable hole, on the other hand, the organizers want to fly all participants to Melbourne. And also pay for the quarantine costs. Seen in this way, the changes in the payment of the prize money are quite understandable. Especially since the sums that are saved in the later rounds are paid out again for the qualifiers and the winners in the early rounds.
The winners of the individual competitions, however, see a 33 percent decrease in the prize money compared to 2020. At that time Novak Djokovic and Sofia Kenin each received 4,120,000 Australian dollars. This year "only" 2,750,000 Australian dollars will come with the winners' cups. In return, the compensation for participation in the tournament alone was increased to 100,000 Australian dollars.
Here is the individual prize money in 2021 compared to 2020 (in Australian dollars)
| | | | |
| --- | --- | --- | --- |
| round | Prize money 2021 | Prize money 2020 | modification |
| Winner | 2,750,000.- | 4,120,000.- | -33% |
| Finalist | 1,500,000.- | 2,065,000.- | -27% |
| Semifinals | 850,000.- | 1,040,000.- | -18% |
| Quarter finals | 525,000.- | 525,000.- | 0% |
| Round of 16 | 320,000.- | 300,000.- | + 7% |
| 3rd round | 215,000.- | 180,000.- | + 19% |
| 2nd round | 150,000.- | 128,000.- | + 17% |
| 1 round | 100,000.- | 90,000.- | + 11% |
| Qualification 3rd round | 52,500.- | 50,000.- | + 5% |
| Qualification 2nd round | 35,000.- | 32,500.- | + 8% |
| Qualification 1st round | 25,000.- | 20,000.- | + 25% |