Australian Open: 85 percent of the players vaccinated - tendency (strongly) increasing
Australian Open tournament director Craig Tiley assumes that the vaccination rate among tennis professionals will increase to at least 95 percent by January.
by Nikolaus Fink
last edit: Nov 28, 2021, 08:36 am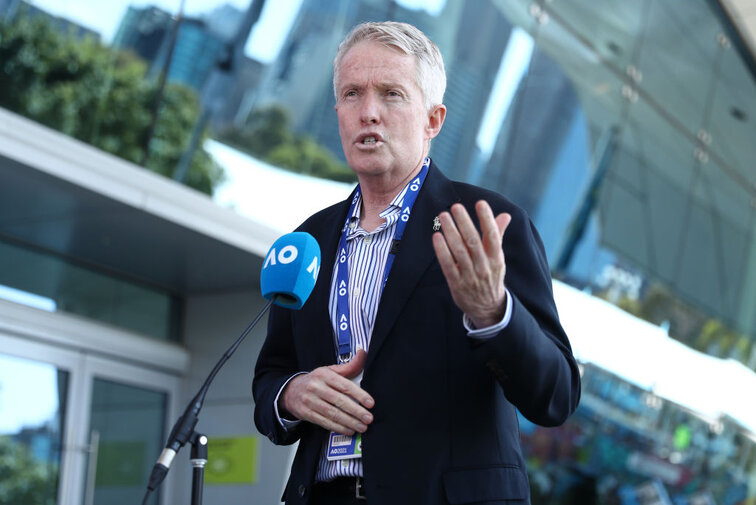 Anyone who will take part in the Australian Open 2022 must be fully vaccinated against the coronavirus. Tournament director Craig Tiley sent this message out into the world last week - and cleared away any last doubts about the hosting modalities at the first Grand Slam tournament of the year.
While Tiley believes that Novak Djokovic will participate , he emphasized to the sports broadcaster SEN the recently increased willingness to vaccinate tennis players: "Six weeks ago only 50 percent of the global player group were vaccinated (...). Today it is more than 85 percent. That We owe it to us for introducing compulsory vaccinations. "
Tiley is convinced that many more professionals will pick up their (second) stitches in December: "We assume that by January between 95 and 100 percent will be vaccinated. Because if you are not vaccinated, you cannot to play."
The possibility of an exemption only exists in one case: "There are one or two players who obviously have health problems - as there are in the (Australian, note) community. There is an exemption for medical reasons, but the hurdle is very high." There should be no preferential treatment for tennis players, Tiley said. The Australian Open starts on January 17th.