Australian Open Panel: "Serena wins the title, yes!"
The first Grand Slam tournament of 2020, the Australian Open, is coming up. And we checked out the tennis experts again. And also made our opinion known.
by tennisnet.com
last edit: Jan 18, 2020, 12:18 pm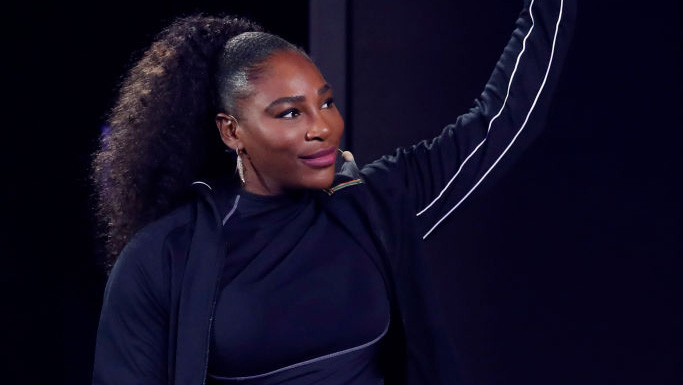 Question: Serena Williams won her first title in Auckland since 2017. Can you finally make the 24th major success in Melbourne?
Jörg Allmeroth (tennisnet):
Auckland is not in Melbourne. Then five euros in the pig. I don't believe in victory.
Doris Henkel (FAZ):
Auckland is Auckland and Serena is Serena. That means: I trust her a lot, but I don't think she will have enough reserves to win the 24th. But if it did, Melbourne would be the right place; Greetings to Margaret Court.
Sebastian Kayser (BILD):
If she succeeded in winning the 24th major, everyone else would have to ask what they do full-time. It would be the most normal thing in the world if they were eliminated in the eighth or quarter-finals. The more experienced among the 25- to 32-year-old top women should not be beaten by a 38-year-old who moves stubbornly and lives only from her incredible strokes.
Gerald Kleffmann (SZ):
She wins the title, yes. She looks trained, tidy, focused, has a good draw. Even her trainer, who has coached her to important finals many times, will not be able to prevent this this time.
Paul Häuser (Sky):
Serena Williams will defeat the final curse. Grand Slam title number 24 will happen in Melbourne. The absence of Bianca Andreescu also helps, she would have been my top favorite for the title even before Serena.
Jens Huiber (sportradio360.de):
Yes, please.
Jürgen Schmieder (SZ):
The conditions in Melbourne - especially given the air quality - are certainly not ideal for your exhausting style of play. I also believe that some other players are finally believing that they can beat Serena; that was the problem in the past years. So: no 24th major win, I bet, if at all, on Wimbledon.
Florian Goosmann (tennisnet):
The Auckland title is good for self-confidence, no question. The competition was manageable, an opponent from the first 20 did not have to beat her. Favorite is Serena, however, as always. In the end it gets on your nerves too. The 2: 6 final balance sheet at Majors since 2016 does not leave it without a trace.
Oliver Fassnacht (Eurosport):
Unfortunately not because she has to play her best tennis against Osaka and Barty to reach the final. In the endgame, however, she will no longer be able to compete in top form and will also fail due to the factuality and impact strength of Karolina Pliskova.
"Mrs. Williams has to keep waiting"
Tom Häberlein (SID):
Ms. Williams has to keep waiting. To conclude from the tournament victory in Auckland that the chances in Melbourne would be grossly negligent. At some point, the opponents get stronger than they were in Auckland, and you have to win seven matches first.
Nikolaus Fink (tennisnet):
Serena will not win in Melbourne either. The competition with Ashleigh Barty, Karolina Pliskova, Naomi Osaka and Simona Halep is too strong for that. In addition, I can't get rid of the feeling that the American is more likely to inhibit than drive this waving record - this has already been seen in the major finals in 2019.
Markus Theil (Eurosport):
Why not? However, you could run out of (emotional) breath at the draw with possible opponents such as Wozniacki, Osaka, Coco / Venus. So I don't see Serena 2020 as the winner.
Michael Rothschädl (tennisnet):
Serena Williams is definitely one of the favorites for the title in Melbourne. However, I doubt that it will be enough for the top. I think it will put Williams in a quarter-final loss to Naomi Osaka. In the end, Williams will lack strength and liveliness, which is the deciding factor for the narrow defeat at this level.
Marcel Meinert (Sky):
The chances of cracking the magic "24" are less. The shape is right now, the body also participates. If not now then when?