Australian Open plan at full capacity
For spontaneous and fully vaccinated tennis fans with plenty of time and travel budget: Off to Melbourne with you! There are still places available in the grandstands.
by tennisnet.com
last edit: Nov 27, 2021, 04:21 pm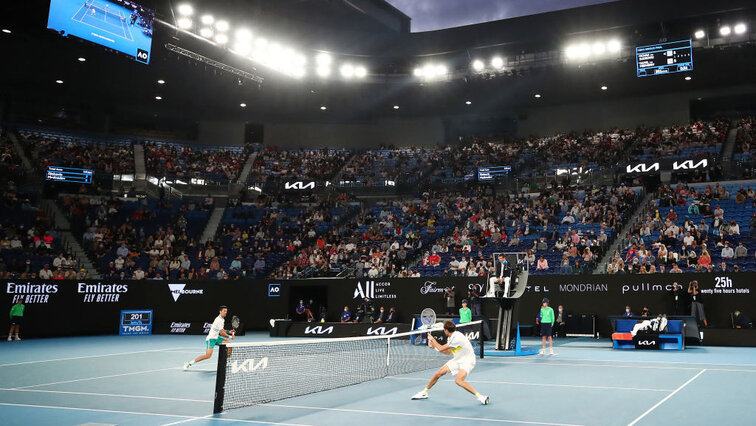 At the beginning of 2021, Dominic Thiem was able to experience a special kind of emotional roller coaster: The third-round game at the Australian Open against Nick Kyrgios took place in front of full grandstands, the round of 16 against Grigor Dimitrov in an empty stadium. A lockdown had turned the Australian Open back into a silent film, and after five days spectators were allowed to return to the facility. Thiem could not draw on it, against Dimitrov was the last stop for the Austrian.
When the first major of 2022 begins on January 17, 2022, this should happen in front of full ranks. Tennis Australia let the world know on Friday that tickets in all categories are available. And at very reasonable prices: A Ground Pass for the first week costs 49 Australian dollars, in week two the price drops to 29.
The only requirement: Every visitor has to be vaccinated twice, which is standard for international guests anyway. Otherwise, entry into Australia is not possible. Children up to the age of twelve are allowed on the system when accompanied by a fully vaccinated person.
laver arena