Australian Open: Roger Federer - quarantine as the main reason for cancellation?
Perhaps it wasn't primarily the knee that caused Roger Federer to cancel the Australian Open in 2021. At least that's what former professional Andre Sa says.
by tennisnet.com
last edit: Jan 07, 2021, 12:51 pm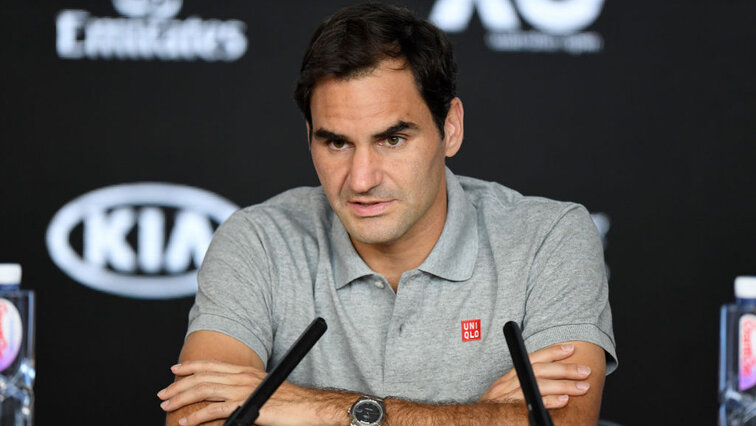 Andre Sa has made a name for himself as a professional tennis player, in singles the Brazilian made it to position 55 in the ATP world rankings, in doubles Sa even made it into the top 20 players in the world. The 43-year-old has been responsible for player relationships at the Australian Open since last year. And in this role, as the Schweizer Tagblatt reports, he also communicated with Roger Federer regarding his cancellation for the first major in 2021. A few days ago, Federer announced that he was not ready after the two operations on his knee to fly to Melbourne.
The fact that there was speculation about the end of the Swiss grandmaster's career is not surprising, as Federer said at an award on Swiss television at the end of 2020 that he could live very well with what he had achieved so far. And that something else doesn't necessarily have to be added. In an interview with a Brazilian TV broadcaster, Andre Sa probably contributed to the fact that the concerns of Federer fans about an early resignation could be a little less.
Federer doesn't want to leave the family for weeks
"I'm 39, have four children and 20 Grand Slam titles. I shouldn't be separated from my family for so long, for five weeks," Federer is said to have said to Sa. Participation under the given circumstances would have required this absence of several weeks: First a two-week quarantine after entering Australia, then a week of preparation time for the Australian Open, the Federer either with training or participation in one of the 250 tournaments or even with the Switzerland could have filled the ATP Cup (interest in the latter was already low in 2020).
Federer had recently been observed training in his second home in Dubai, so the knee at least allows tennis-specific practice again. The question now is whether and when the 39-year-old will come back from his break? About the indoor tournament in Rotterdam, with which Roger Federer has fond memories (with his win there in 2018, he jumped to first place in the ATP world rankings)? On the hard court in Miami? Or maybe only for the grass season with the tournaments in Halle / Westphalia and Wimbledon (and possibly before that in Stuttgart)?
Only the boss personally knows the answer. It remains exciting.