Coco Gauff on her famous "Black Lives Matter" speech: "I have to use my platform"
As part of the "Black Lives Matter" movement in the USA, Coco Gauff gave a speech that went around the world - and which was actually not planned at first.
by Florian Goosmann
last edit: Aug 10, 2020, 01:02 pm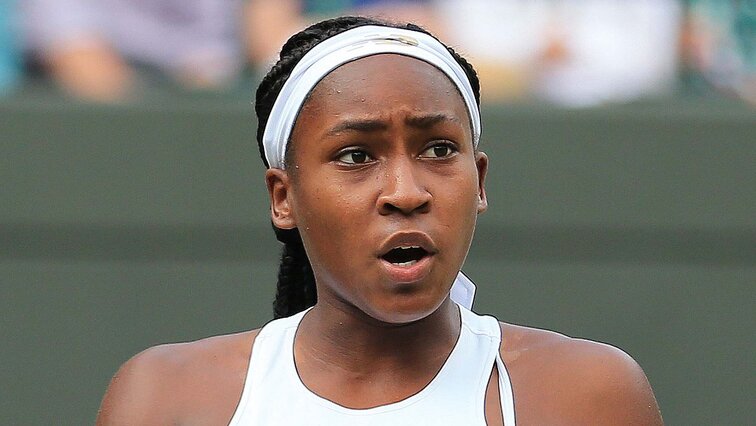 Gauff had participated in a silent protest in Delray Beach in early June after the killing of George Floyd, where he gave a stunning speech that went viral.
Gauff explained how sad it was that she had to stand here and protest against the same thing that her grandmother had protested 50 years ago. She called on people to take action, to educate people. "The silence of the good people is worse than the brutality of the bad people," she also quoted the US civil rights activist Martin Luther King. "It is not your business to open your mouth to say, 'Lil Uzi Vert is my favorite artist, but it is none of my business what happened to George Floyd.'"
She was 8 years old when Trayvon Martin was killed, "why do I have to stand here at the age of 16 and call for change again? It breaks my heart." And Gauff promised to always use her platform (as a prominent tennis player) accordingly.
Gauff: "Learned a lot from my grandmother"
Before their tournament start in Lexington declared the world number 53. Well, how it came to her speech in the first place - namely completely unplanned. "When I wanted to take part in the silent protest, I didn't even consider speaking. I was asked two minutes beforehand." She learned a lot from her grandmother, "and I felt that it prepared me for this moment." She also felt responsible because of her large platform, "it would have been wrong to stay calm".
The 16-year-old Gauff starts this week for the first time since the Australian Open in competitive tennis. In Melbourne, after beating defending champion Naomi Osaka, she only lost in the round of 16 against future winner Sofia Kenin. In Lexington, Gauff meets a qualifier at the beginning.