Craig Tiley: Novak Djokovic had a "3 centimeter tear in his thigh"
Australian Open CEO Craig Tiley on Wednesday forestalled Novak Djokovic , who had announced he would reveal details about his injury during the 'Happy Slam' in an upcoming press conference.
by Stefan Bergmann
last edit: Feb 01, 2023, 06:48 pm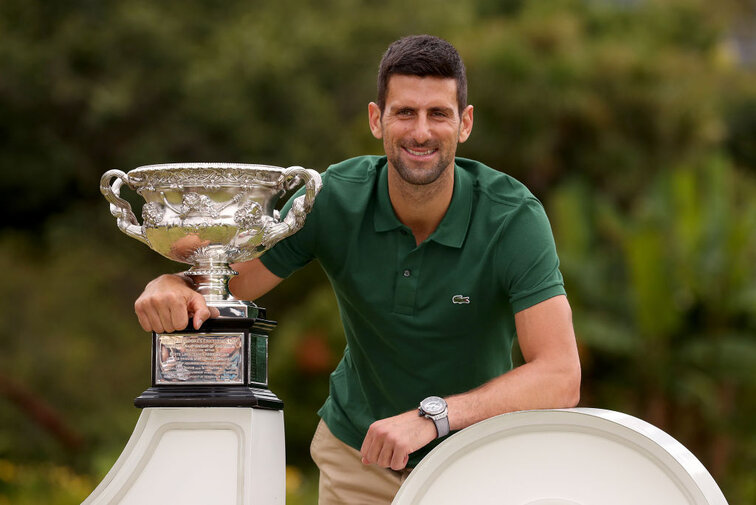 Novak Djokovic's triumph at the Australian Open 2023 was already an exceptional performance: The Serb, who was not allowed to start at the Australian Open last year due to his corona vaccination refusal, won his tenth title in Melbourne and is now 22nd overall. Grand Slam successes on the same level as Rafael Nadal in terms of this rating.
But a statement by Craig Tiley, CEO of the Australian major tournament, in an interview with the sports platform "SEN", screwed the already almost unbelievable feat of the world number one up a few more levels. Because according to the 61-year-old South African, "Djoker" played throughout the event with a three-centimeter tear in the rear thigh.
Djokovic wants to give more details
"The guy that I saw, he had a one inch tear in his thigh. Honestly, I saw the scans, the doctors will tell you the truth," Tiley is quoted as saying in the article. "There was a lot of speculation as to whether it was true or not. It's hard to believe that they could deal with this type of injury the way they could."
"It's impressive that he handles things like this so professionally," Tiley continued. "Novak has a lot of his problems because he has a bad reputation. But at the end of the day, I don't think anyone can question his athleticism." Djokovic announced on Tuesday that he would soon hold a press conference with more details about his injury.