Dancing with champagne and strawberries: Kerber is celebrating his quarantine birthday
Quarantine chaos before the Australian Open or not, Angelique Kerber didn't want to spoil her mood on her 33rd birthday - and just celebrated happily alone.
by SID
last edit: Jan 18, 2021, 05:21 pm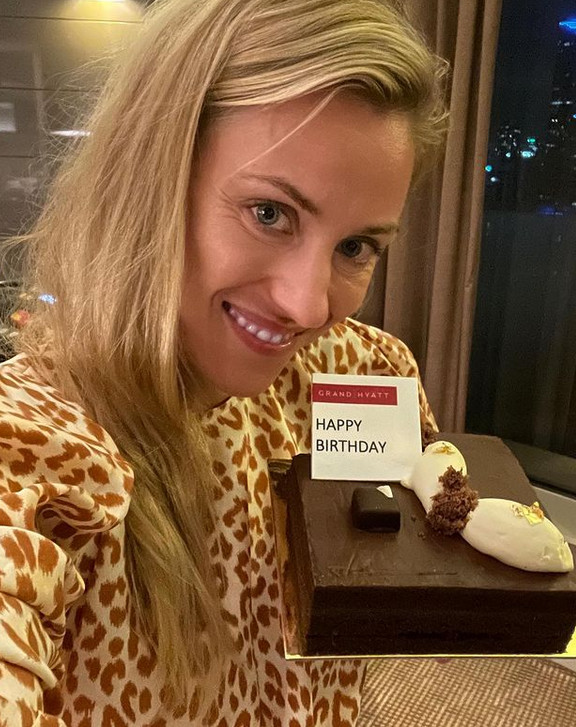 Instead of moping up during her isolation, the three-time Grand Slam winner danced through her hotel room in a chic summer dress on Monday, enjoyed the wonderful view over Melbourne with champagne and strawberries with chocolate sauce and even got a cake delivered.
"I could spend my birthday exercising all day in the room - or make the most of it while I'm in quarantine," she wrote on Instagram about the colorful impressions from her hotel room. After a corona case on her flight from Abu Dhabi to Melbourne, Kerber is one of at least 72 tennis professionals who are not allowed to leave their hotel room for 14 days, not even for training. Not even coach Torben Beltz was allowed to personally congratulate him because he is also in quarantine.
Kerber misses singing viewers
"I have the best memories of my birthday parties at the Australian Open in recent years. It's a tradition that has become cherished, even if I miss the singing spectators in the Rod Laver Arena this year," continued Kerber. In previous years it happened that thousands of fans had serenaded her in the largest stadium in the complex.
Despite all the turbulence of the past few days, Kerber spreads confidence, although the strict isolation means that reasonable preparation for the Australian Open (from February 8th) is hardly possible anymore. She was "overwhelmed" by the many happy birthday wishes, wrote the woman from Kiel: "They give me so much strength for the days and weeks that lie ahead of me."