How do I find the right tennis shoe?
Do you have the right tennis shoe for your style of play - or do you finally want to find it? Then we have the tips for you!
by tennisnet.com
last edit: Oct 27, 2022, 01:34 pm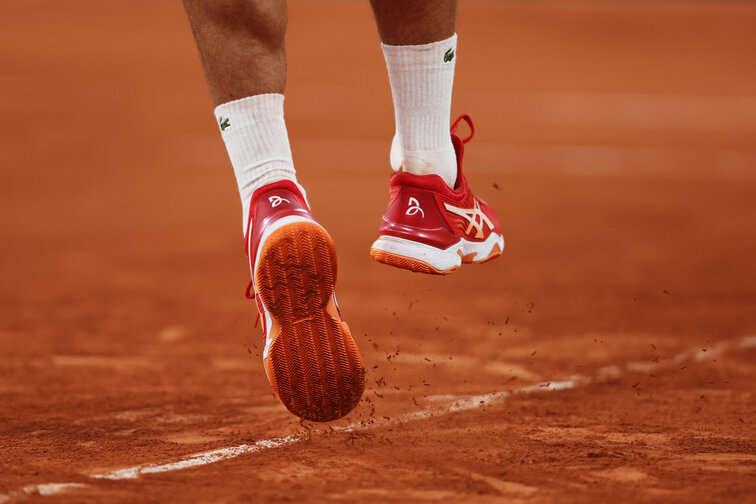 Do you belong more to the "stand players" who always shoo your opponents to the left and right, forwards, backwards? Are you just lazy? Or are you not coming off your hooves because you are wearing the wrong material?
In the latter case we have help for you. Because with the tennis shoe finder from ASICS you will definitely find the perfect pair of shoes for you too!
Move like Novak Djokovic!
Okay, not everyone has the elasticity of "Gumby" Novak Djokovic. But the Djoker is probably the most agile tennis player of all time not only because of his athletic abilities. But also because he knows the right shoe material for his feet - it's not for nothing that the 21-time Grand Slam champ has been a loyal ASICS fan for many years!
ASICS is the only tennis brand that designs and develops shoes to support your natural playing style. Of course, we have to know how you feel on the court: Rather offensive? Defensive? Or both? Do you need stability or rather flexibility? And how important is the comfort of tennis shoes to you?
ASICS distinguishes the following playing styles: all-court, baseline and all-around.
You can take the test here !
Here you will find a selection of great ASICS shoes
For Other Court (All Court Shoes)
Oh yes: If you are unsure which size is right for you: You can find out here!
More on the topic: Tennis - transition to the hall: ASICS and tennisnet tell you what is important!