Iga Swiatek and the unexpectedly rapid development step
Iga Swiatek dominated 2022 on the WTA Tour. Now her coach TomaszWiktorowski has commented on the development of the 21-year-old.
by Nikolaus Fink
last edit: Nov 29, 2022, 07:06 pm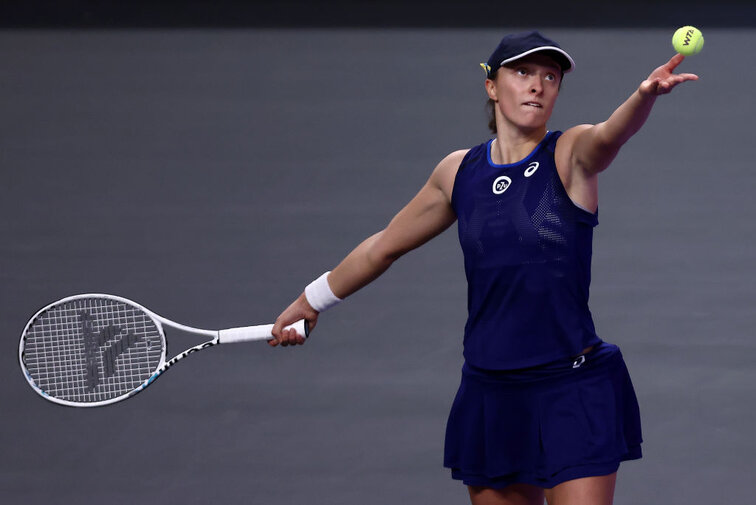 With Iga Swiatek , the WTA Tour has a new dominator. The Pole finished the 2022 season more than 6000 points ahead of her first pursuer Ons Jabeur and won eight titles in the past season. Including those at the French Open and US Open.
In an interview with sport.pl , Swiatek's coach Tomasz Wiktorowski commented on his protégé's performance. And unsurprisingly almost exclusively positive words were found. "Honestly, I didn't expect that she could bring small things onto the pitch so quickly," explained Wiktorowski, speaking, among other things, of corrections to the forehand or the return position.
Wiktorowski makes Sierzputowski forget
Wiktorowski only joined Team Swiatek around twelve months ago. And made the departure of long-term coach Piotr Sierzputowski almost forgotten. "Because of the fact that good results came quickly, it was also easier for me later on. We built trust and were able to move forward on that basis."
However, it is not the successes per se, but rather the astonishingly rapid development that surprises Wiktorowski at Swiatek. "I expected Iga to achieve such results, but I didn't know if it would be with me or with the next coach," said the Pole, who previously worked with Agnieszka Radwanska for eight years.
Swiatek: More aggressive and mentally stable
Wiktorowski was particularly pleased that Swiatek would now be more aggressive and mentally stable than a few years ago. "What makes me happiest is the decisions Iga made on the pitch and how much responsibility she took on," said the Pole.
Despite the impressive development of his protégé, Wiktorowski Swiatek does not see his peak yet. The world number one still has to learn to be ready for another ball at any time. At the age of 21 there seems to be enough time for that.