Iga Swiatek: No start at the Billie Jean King Cup, harsh criticism of the WTA and ITF
Before her first match at the WTA Tour 500 tournament in Ostrava, Iga Swiatek harshly criticized the WTA and the ITF regarding the scheduling. And canceled her start at the Billie Jean King Cup finals.
by Jens Huiber
last edit: Oct 04, 2022, 07:55 am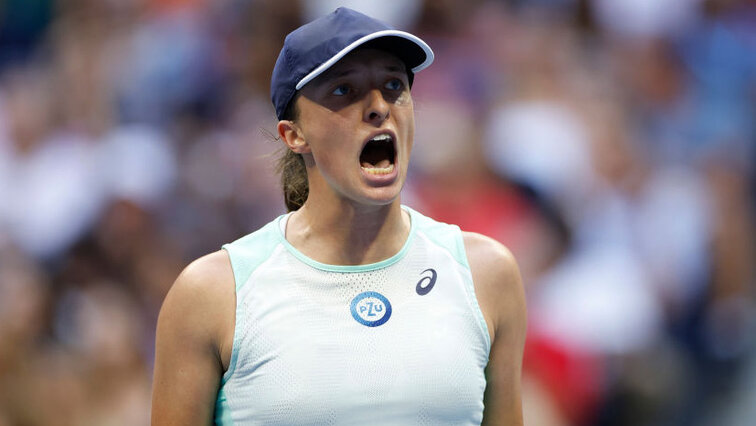 Iga Swiatek will appear in a WTA tournament for the first time this week after her triumph at the US Open. Swiatek has been training at home in Warsaw for the last two weeks, and now the world number one is ready for new tasks. Before their opening game against Ajla Tomljanovic, however, Swiatek launched a general criticism of the ITF and the WTA on Instagram, which opposed the Scheduling for autumn 2022.
#IMG2#
It looks like this: From October 31st to November 7th in Fort Worth, Texas, the final tournament of the eight best women is planned. Nice for the WTA that they planned a venue for the big end of the season here relatively soon. Swiatek has long since qualified for the finals. And plans to play them too.
Gauff and Pegula with the same problem as Swiatek
Too bad that the group stage at the Billie Jean King Cup in Glasgow begins just one day after the final in Texas. There, Poland were drawn against the Czech Republic and the USA as opponents. Which means, by the way, that Jessica Pegula and Coco Gauff, but also players like Barbora Krejcikova and Katerina Siniakova (who are doubles qualifiers) have to take the first available flight from Fort Worth to play in Glasgow.
No decision has yet been made by Pegula, Gauff and the two Czechs. However, Iga Swiatek drew the necessary conclusions from the unfortunate termination. The situation is dangerous to health, according to Swiatek, who will not be available to the Polish team. However, she will at least seek talks with the WTA and the ITF so that the scheduling for the coming year does not endanger the well-being of the players again.