Ion Tiriac vs Serena Williams again: "If she had decency, she'd resign"
Ion Tiriac takes on Serena Williams again - and recommends her to step down again.
by Florian Goosmann
last edit: Jan 05, 2021, 01:43 pm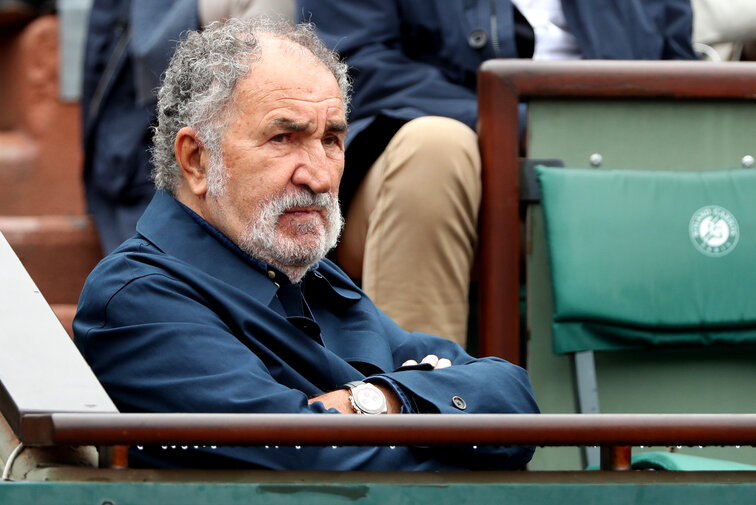 Ion Tiriac and Serena Williams - they are really not really best friends. Already two years ago, the Romanian had blasphemed Serena in Sport Bild : "With all due respect. 36 years old, weighs 90 kilograms. I would also like something different for women, " he said at the time .
Williams had then announced that he would be tackling Tiriac , "I'll talk to him, believe me, I'll talk to him," she promised. "His comment is unqualified and sexist - and maybe he's an ignorant man."
Did the debate actually take place? You don't know - when in doubt, it has not been successful. Because now Tiriac suggested that the American resign again. "At her age and with the weight that she now has, she doesn't move as well as she did 15 years ago," Tiriac said on a Romanian TV show, according to ubitennis.net . "Serena was a sensational player. But if she had some decency, she would resign. From all angles."
Williams' husband Alexis Ohanian countered via Twitter: "Nobody really cares what Ion Tiriac thinks."
Williams wants 24th Grand Slam title
Williams, now 39, is still eager to win her 24th Grand Slam title, setting Margaret Court's official record. Her last major win was in January 2017, at the Australian Open. Then Williams was on maternity leave, after her return she reached four Grand Slam finals (Wimbledon 2018 and 2019, US Open 2018 and 2019), all of which she lost. At the US Open 2020 she lost to Victoria Azarenka in the semifinals.
Tiriac, former top 10 player and ex-manager of Boris Becker, is still involved in tennis, including as the tournament owner of Madrid. He is also considered to be an advisor and friend of Simona Halep.