Maria Sharapova - More time with the physio than on the court
Maria Sharapova reflected on her life on the tennis tour in a podcast. The last few years have not been a joy.
by tennisnet.com
last edit: Jan 21, 2021, 08:38 am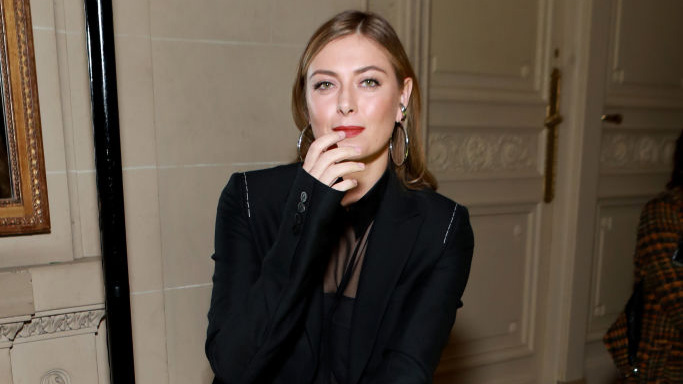 In retrospect, Maria Sharapova did everything right: The five-time major winner said goodbye to the tennis tour at a time when the corona pandemic was not yet on the list of the world's public. Sharapova played her last match at the Australian Open 2020, again with a wildcard, against Donna Vekic.
In the "Just B with Bethenny" podcast, Sharapova mainly gave information about the last phase of her career. "I had a physiotherapist who spent more time working on my shoulder than I was on the court," the former number one told the world. "I was constantly being treated. There were days when I didn't make it through training. You have this team that you have employed, sometimes five people on the training ground. And then your body collapses and you can't even stop training. "
That left its mark. Not only with Maria Sharapova herself. "I surrounded myself with people who supported me. But it's difficult to call your mom and say, 'I can't train for the next three days because I can't serve. And I have to do something about it. 'It's tough on the family and it affects everyone. "
Sharapova hardly has any memorabilia
Looking back on her outstanding career, Sharapova apparently rarely becomes sentimental. "As exhaustively as my sport and my career were - and as much as it demanded of me: When you come into my house or my bedroom, there is no evidence. There is no racket in any corner, no trophies, no photos. "
She did not make that conscious. "Part of me just doesn't like it when there's too much stuff around! I have very clean, minimal aesthetics, so I've never had a lot of photos or memorabilia. They were always in my head, but never exhibited. "Maria Sharapova sees the reason for this in her attitude towards work. "When I left my house, got into my car and closed the door, it was just business. Anything could happen in the world, good or bad - when I stepped onto the square it was as if nothing else existed. "