Marian Vajda on Djokovic's expulsion: "Couldn't sleep with bewilderment"
A few days after the expulsion of Novak Djokovic from Australia, long-term trainer Marian Vajda spoke up . The Slovak has been harsh with the international media and Australia.
by Michael Rothschädl
last edit: Jan 21, 2022, 07:01 pm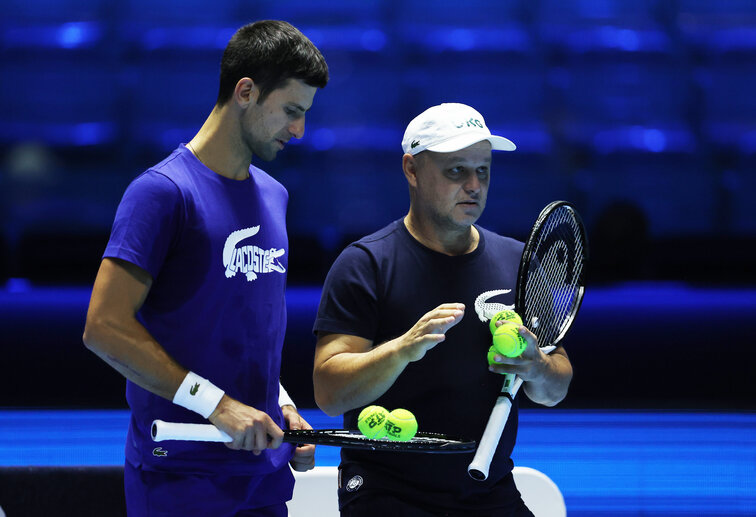 Despite the distance of thousands of kilometres, the past few days must not have been easy for Marian Vajda. Novak Djokovic's long-term trainer did not travel to Australia at the beginning of January - so he had to watch the farce surrounding the entry of the world number one on the fifth continent from a distance.
A borderline experience, as Vajda emphasizes today: "I don't know how I would have endured it psychologically if I had been there myself. Even at home in Bratislava I couldn't sleep for bewilderment that something like this was possible," said the Slovak the newspaper "Sport". How would he have felt when he found out about Djokovic's expulsion? "Shock, pain, great emotion."
The past few days have undoubtedly left the biggest mark on his protégé himself, who was mentally hit hard by what was happening Down Under. In any case, the 20-time major winner was "seriously hit mentally. It will hurt him for a long time and it will be difficult for him to get it out of his head," said Vajda.
Vajda attacks Australia and media
Nevertheless, Djokovic will not let the rejection in Australia get him down, Vajda knows his protégé "well enough to know: Novak is strong, unshakable and he has not yet spoken his last word in tennis," emphasized the 56-year-old. Djokovic is still chasing the sole record in terms of Grand Slam titles. He tops this list along with Roger Federer and Rafael Nadal (20 each).
It is currently unclear to what extent continued resistance to the COVID-19 vaccination could not become a stumbling block for the 34-year-old. With the French Open and Wimbledon, the next two Grand Slam tournaments have already announced that vaccination will probably be mandatory in order to be allowed to start.
However, Marian Vajda did not give the international media and organizers Australia a good hair. The decision against the world number one was "a political process", and the situation in Australia was "totally sick and unfair, a direct result of the country's long isolation. Australia is now paying the price for its isolationist policy and, despite its strict Vaccination policy such high infection rates," said Vajda. "But above all it was the media that influenced public opinion so negatively against Novak."