Novak Djokovic at the Australian Open? Craig Tiley believes in it
Tournament director Craig Tiley expects the Serbian tennis star Novak Djokovic to participate in the Australian Open despite his skepticism about vaccinations. "Novak has won the Australian Open nine times and I'm sure he wants to get ten," Tiley told the sports broadcaster SEN.
by SID
last edit: Nov 25, 2021, 10:51 am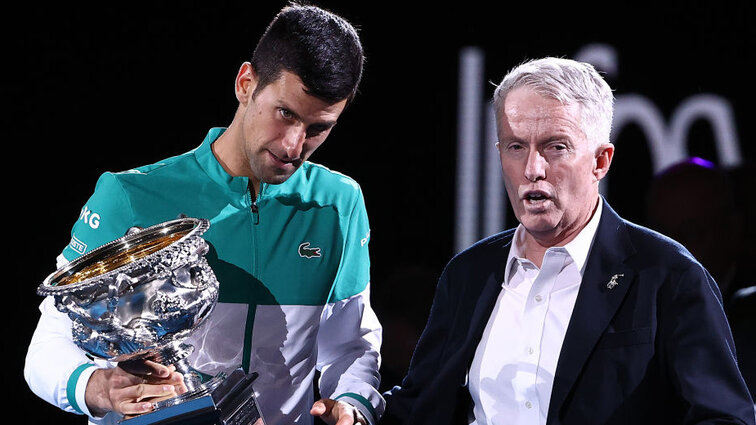 "He's got 20 Grand Slam titles, just like Rafael Nadal, who comes here, and Roger Federer. So one of them will surpass the others," said Tennis Australia's head of association: "I don't think Novak will do this Want to leave the feat to someone else. "
The world number one Djokovic has not yet clearly committed to participating in the first Grand Slam tournament of the year (from January 17) in Melbourne. Only last week the organizers announced that only vaccinated tennis professionals are allowed to serve at the Australian Open. The major record winner has so far always avoided making public statements about his vaccination status.
Zverev at the ATP Cup
"We'll have to wait and see," Djokovic replied at the ATP Finals last week when asked whether he would defend his title in Melbourne. Tiley emphasized again: "One thing is certain: if he plays here in January, he will be vaccinated."
As Tennis Australia announced on Thursday, the tennis year 2022 will open with the ATP Cup in Sydney. The men's team tournament, in which Olympic champion Alexander Zverev will also serve for Germany, starts on January 1st. There will be numerous other preparatory tournaments in Sydney, Adelaide and Melbourne before the start of the Australian Open.