Roger Federer on the Murray farewell: "His body made the decision"
The tennis world is still shocked and saddened by the announced resignation of "Everybody's Darling" Andy Murray.
by Ulrike Weinrich from Melbourne
last edit: Jan 13, 2019, 02:51 pm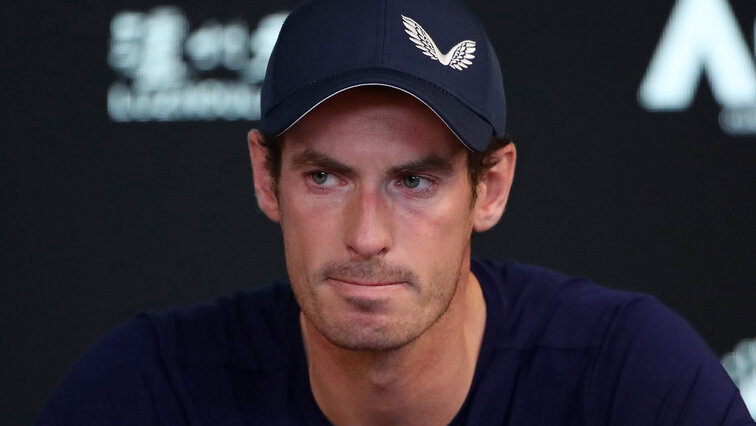 Of course, Roger Federer (37) was asked on Sunday afternoon local time at his official press conference shortly before the start of the Australian Open about THE topic of the past few days. According to THE topic, which not only caused great emotions down under.
And it was clear to the "Maestro" and defending champion of Melbourne that the upcoming end of the career of his long-time companion Murray (31) this year is very close to him. The three-time major champ understandably surrenders to his pain after a hip operation in January 2018 and will only continue playing until Wimbledon.
He doesn't have many enemies, he's a good guy, a legend "- Roger Federer on Andy Murray
"I was sad - and a bit shocked that we were going to lose him. Unfortunately, the decision was made by his body," said Federer of Murray, saying, "If you feel at a time that you will never be 100 percent and if you've had Andy's success, you can understand the decision. "
Federer made no secret of the fact that the "Top Guys", as he called it - Novak Djokovic, Rafael Nadal and himself - hit the rival's career end hard.
From the "Big 4" the "Big 3" Nadal are hardly surprised
"Because we know Andy very well. And like him. He doesn't have many enemies, he's a good guy, a legend - and he has won everything he wanted. At some point he will look back and can be incredibly proud of everything he does has reached."
Rafael Nadal (32) is something of a fellow sufferer of Murray when it comes to injuries, who is only ranked 230 in the ATP ranking after a 2018 nightmare season.
"To see Andy suffer so much, with all the pain, is sad and hurts me - as a long-time friend, colleague and rival" - Novak Djokovic about Andy Murray
"We will miss him, that's a big loss. For tennis, the tour, the fans, but also for the competitors because he was part of a great rivalry between the best players," said "Rafa", referring to the "Big 4", which are now losing their second youngest member - and mutating into "Big 3".
French Open record champion Nadal faces reality, however. "We are not 20 anymore. Everyone in our generation is over 30 years old. That's what happens. That's the way it is."
Novak Djokovic, exactly one week younger than "Sir Andy", loses an old buddy on the tour in Murray who has accompanied him since his youth.
"You didn't have to stand on the court with him to see that he had problems, that he didn't move as usual," said the Serbian fallow leader hurts me - as a long-time friend, colleague and rival. "
Djokovic described the two-time Wimbledon winner as "a great champion and legend of tennis." The emotional appearance in the press conference on Friday had also deeply touched "Nole". "I wish Andy a future without pain."