Roland Garros: 23! Novak Djokovic wins title, Grand Slam record and number one
Novak Djokovic did it! With the 7: 6 (1), 6: 3 and 7: 5 against Casper Ruud in the final of Roland Garros 2023, the Serb won his 23rd title in a Grand Slam tournament - and is the sole record holder. With his success, Djokovic will be number one in the ATP world rankings again from tomorrow Monday.
by Jens Huiber
last edit: Jun 11, 2023, 06:28 pm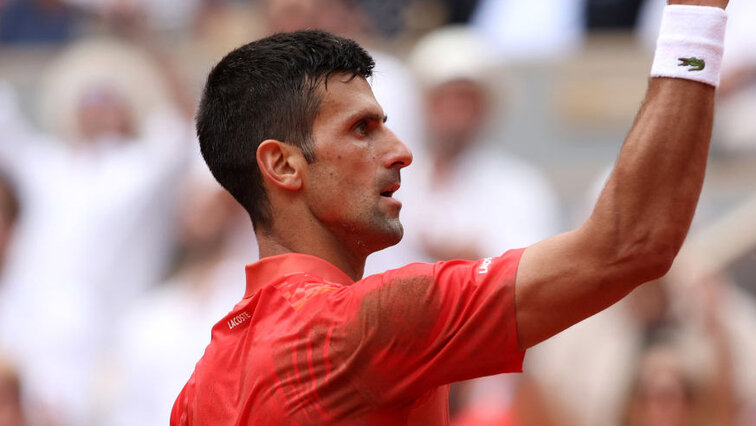 Here is the match to read in the live ticker.
If tennis history can be written, greats from other sports will also show up. Tom Brady, for example, six-time Super Bowl champion, had found a place next to Novak Djokovic's wife Jelena. Also spotted in the stands of Court Philippe-Chatrier: Zlatan Ibrahimovic, a close friend of Djokovic. And the French soccer world champions Kylian Mbappe, Benjamin Pavard and Olivier Giroud. Mike Tyson also paid his respects. They all actually witnessed a groundbreaking event: After the 7: 6 (1), 6: 3 and 7: 5 against Casper Ruud, Novak Djokovic now has 23 Grand Slam titles on his credit side. A mer than Rafael Nadal, who missed Roland Garros this year.
Ruud, who was beaten by Nadal in the final last year, started strong and took the lead early with a break. But Djokovic fought his way back into the opening set, then, once again, played a flawless tiebreak. The Serb had to make a quick decision six times during the tournament - and on no single occasion did he make an unneeded mistake. After this set had lasted 81 minutes, this decision was of course of particular importance.
Djokovic replaces Alcaraz
And the Norwegian outsider, who had also lost the ninth set played against Djoovic, made an impact, giving up his serve right at the start of the second set. Djokovic was no longer in danger with his own service and pulled away 6: 3.
In the eighth game of the third set, the door seemed to open briefly for a small comeback from Ruud. But Djokovic converted a 0:30 with a little luck and then great class to 4: 4. After a playing time of 3:07 hours with a backhand cross to get the ultimately decisive break to 6:5. Djokovic missed his first power ball with a forehand error, but the second one was there.
Djokovic's third championship at the Bois de Boulogne also means that the 36-year-old will replace Carlos Alcaraz at the top of the world rankings again from tomorrow. Novak Djokovic had won against the Spaniard in four sets in the semifinals.
Here is the men's individual tableau
rgmap