Simona Halep case: Mouratolou and Cahill continue with full confidence
Simona Halep now has to answer for another doping issue . Her coach Patrick Mouratoglou still stands by her - as does ex-coach Darren Cahill.
by Florian Goosmann
last edit: May 21, 2023, 09:43 am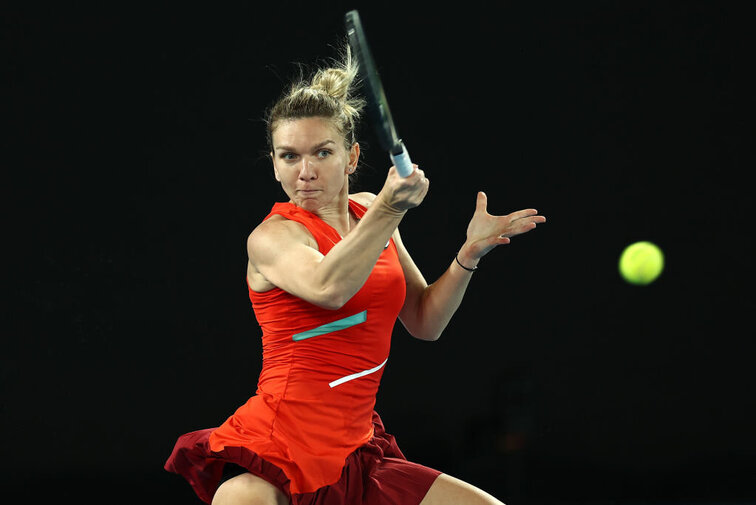 "Her honesty and integrity are unwavering without a doubt. I know there is NO WAY she could have EVER done anything illegal," Mouratoglou wrote on Twitter.
Halep has had to answer for a positive doping test at last year's US Open since last year . Here the banned drug Roxadustat had been conspicuous. A hearing had been postponed several times. Now an alleged discrepancy in the biological passport was added.
Mouratoglou said he was extremely shocked at how the case was handled. "I thought that the ITIA (International Tennis Integrity Agency, editor's note) would aim to bring the truth out. Instead, they are clearly trying to make them appear guilty, although they have been various since December 2022 provided evidence of her innocence."
The matter with the biological passport is "a pure interpretation", the ITIA did not find any prohibited substance in her blood, only described some parameters as "suspicious". Experts would consider this completely wrong and consider her blood parameters to be completely normal.
Darren Cahill: "Unshakeable trust in Simona"
Ex-coach Halep also defended his trust in his former player. "I stand by every single word of my original statement, 'My trust and support for Simona is unwavering.'
Halep: "I feel helpless"
Halep herself renewed her criticism of the ITIA for always finding reasons to postpone her hearing before an independent tribunal.
Three world-renowned experts looked at her blood levels and confirmed that they were completely normal. "I feel helpless in the face of such bullying and the motivation to feel guilty about something I never did. Again, my entire life I have opposed cheating in any form because it is incompatible with my values ."
She has complete trust in the judiciary and hopes to finally be able to present her case - after various postponements - at the end of May.