Sorana Cirstea has to end the 2022 season early
Sorana Cirstea , number 39 in the women's tennis world, has to end the 2022 season early. As the Romanian announced on social media, she was suffering from a shoulder injury.
by Michael Rothschädl
last edit: Oct 04, 2022, 12:01 pm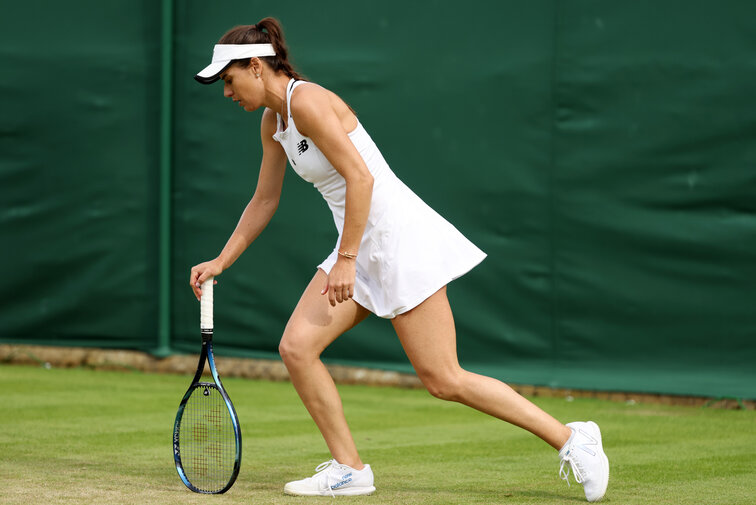 Since the delicate defeat against Belinda Bencic in the second round of the US Open, Sorana Cirstea has made herself rare - and her fans with the only appearance since the last major tournament of the year has given her cause for concern. At the WTA 125 event in Bucharest, one level lower than the Romanian usually moves, there was a clear and surprising opening defeat against the Swiss Simona Waltret, who is currently outside the top 100.
Now Cirstea has cleared up the doubts. She is suffering from an injury and is therefore not 100% competitive at the moment, the Romanian explained: "I've been struggling with a shoulder injury since the US Open," Cirstea wrote in an Instagram post. "The recovery is taking longer than I thought and that's why I haven't played any tournaments in the past few weeks," said the world number 39.
Cirstea with changes in the team?
"I have decided to draw a line under the 2022 season so that I can fully recover, be at 100% next year and build a good team around me," Cirstea wrote in the statement. It is currently unclear to what extent upheavals can be expected in the Romanian team. Cirstea was able to reach the fourth round at the start of the season at the Australian Open, and in the other Grand Slams the 32-year-old always had to give up in round two.
The Romanian's best result at major level is reaching the quarter-finals of the 2009 French Open. At WTA level, the 32-year-old has won two titles so far. And in 2013 she achieved her best result so far in the WTA charts with rank 21.