Swiatek: "Difficult to live in peace"
During her steep rise, Iga Swiatek has also become known for speaking openly about her ongoing collaboration with mental trainers. And they continue to have a lot of work with the Polish woman. Because she doesn't seem to be really happy.
by tennisnet.com
last edit: Sep 24, 2023, 11:47 am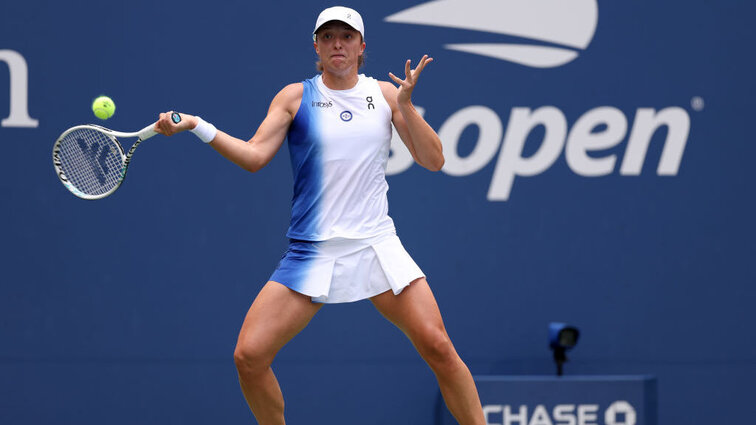 Swiatek said in an interview with Tennis Magazine that it has become "difficult" for her to "live in peace and quiet" because people recognize her everywhere, no matter where she goes. The 22-year-old has largely taken over Ashleigh Barty's role in women's tennis since Ashleigh Barty's resignation in March 2022. Swiatek, four-time Grand Slam winner, describes her situation as follows: "People recognize me almost everywhere. It's difficult for me to live in peace," said the Pole in the interview
At the US Open in New York, Swiatek was unable to defend her title and also lost the world ranking lead to Aryna Sabalenka. For the first time since April 2022, a player other than Swiatek is number 1 in the world rankings.
The Polish woman says: "But I stick with my attitude: If I work hard, develop myself and do my job, I will have a lot more chances to win, to achieve my goals and not to defend them. The way to get there is to constantly focus on myself to focus on my high standards and learn from the best in the sport and from my team."