THIEMs7: Grigor Dimitrov out, Casper Ruud is coming
The two Grigor Dimitrov and Borna Coric, who tested positive for COVID-19, will neither participate in the show tournament THIEMs7. The show tournament is planned from July 7th to 11th in Kitzbühel.
by tennisnet / PM
last edit: Jul 01, 2020, 06:18 pm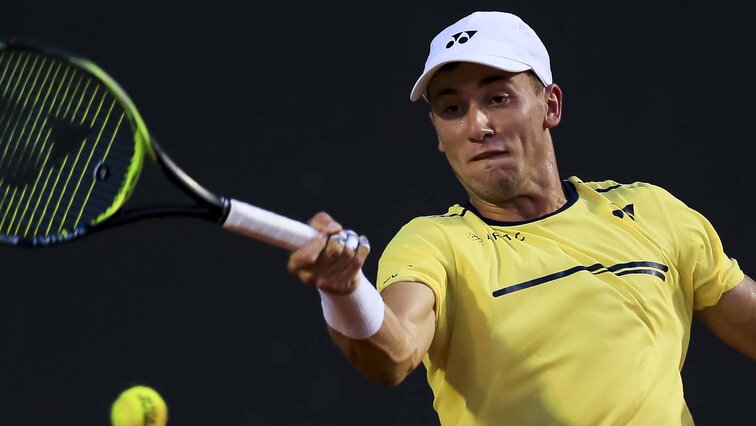 Davis Cup winners and last year's Wimbledon semi-finalist Roberto Bautista Agut (ATP No. 12) and youngster Casper Ruud (ATP No. 36) will be there, alongside hosts Dominic Thiem, Matteo Berrettini, Andrey Rublev, Karen Khachanov, Dennis Novak and Jan-Lennard Struff .
The Warsteiner Struff was announced last week to replace Coric. Bautista Agut will replace Gael Monfils, who had canceled for personal reasons. Dimitrov and Coric had tested positive for Corona along with Victor Troicki and Novak Djokovic on the controversial Adriatic tour. Thiem was also at the start in Belgrade and Zadar.
Norway's youngster Casper Ruud was thrilling in Kitzbühel last year when he played until the semifinals of the Generali Open. In February 2020, the 21-year-old secured his first career title on the ATP tour in Buenos Aires. Ruud thus completes the "SoccerCoin" group, in which he will meet Dominic Thiem, among others. Rublev and Struff also play in the host's group.
A new game plan is set
In addition to the division into groups, the new schedule of THIEMs7 is also set. Thiem will play his first match on Tuesday, July 7th, in the day session against the Norwegian star. On Wednesday he meets Andrey Rublev in the night session. A day session against Jan-Lennard Struff awaits on Thursday. Dennis Novak meets Matteo Berrettini at his first appearance on Tuesday, also in the day session.
Thiem had only hinted at the safety plan for his tournament in an interview with Sport Bild. So only 500 spectators per session should be on site and seats should be allocated precisely. Corona testing would also be necessary for players and teams, and for spectators if necessary. "Everything we can do to protect health is being done."