WTA continues to urge clarification in the Peng case
The WTA continues to urge clarification in the case ofPeng Shuai.
by SID
last edit: Nov 27, 2021, 07:53 pm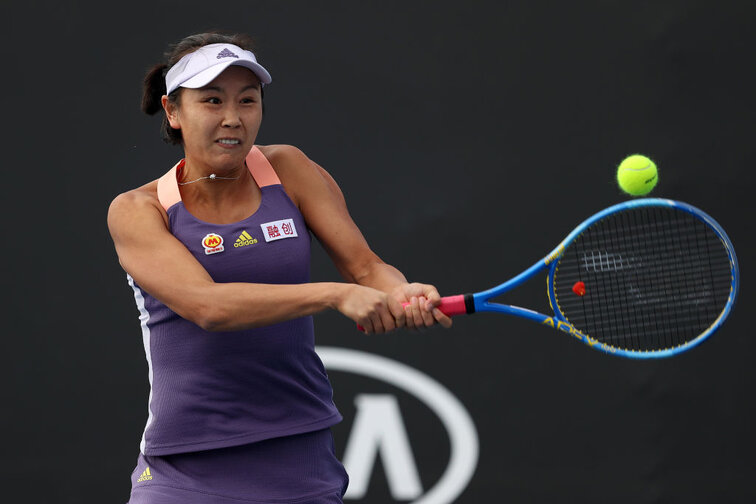 The WTA players' organization continues to urge clarification in the case of the Chinese tennis player Peng Shuai, who has since disappeared. WTA boss Steve Simon was "still deeply concerned that Peng is not free from censorship or coercion," said a spokeswoman for the AFP news agency.
Simon contacted the 35-year-old, who won two Grand Slam doubles titles, through various communication channels. He had sent her two emails, "her answers were clearly influenced by others," it said. That's why Simon "decided to only email her again when he is sure that the answers are her own and not those of her censors."
No more tournaments in China?
Peng Shuai wrote on the Twitter-like medium Weibo earlier this month that he had been sexually abused by former Chinese Deputy Prime Minister Zhang Gaoli, 75. The entry was deleted as well as numerous Internet entries about Peng, of which there was no trace for more than two weeks.
The players' organization WTA had therefore threatened to withdraw their tournaments from the Middle Kingdom if the case was not cleared up transparently and comprehensively. Several prominent athletes, the United Nations and the Washington White House intervened in the case and asked for clarification.
Peng reappeared in a Beijing restaurant and at a tennis tournament in the Chinese capital last weekend. State media published corresponding video clips.
On Sunday, Peng also had a video call with the President of the International Olympic Committee (IOC), Thomas Bach. According to the IOC, Peng Shuai said that she was safe in her home in Beijing, but that her privacy was respected.
China with a rare opinion
As a result, the IOC was accused by the athletes' association Global Athlete of not having contributed to the investigation, but rather being "complicit in the malicious propaganda of the Chinese authorities". The Winter Olympics will begin in Beijing on February 4, 2022.
On Tuesday, China called in a rare official response to the player's allegations not to "politicize" or "play up" the Peng Shuai case.