WTA Madrid: Aryna Sabalenka at a gala performance against Ash Barty for the title
Aryna Sabalenka won the WTA 1000 event in Madrid in an impressive manner. The Belarusian defeated the world number one Ash Barty in three sets in the final.
by Michael Rothschädl
last edit: May 08, 2021, 08:18 pm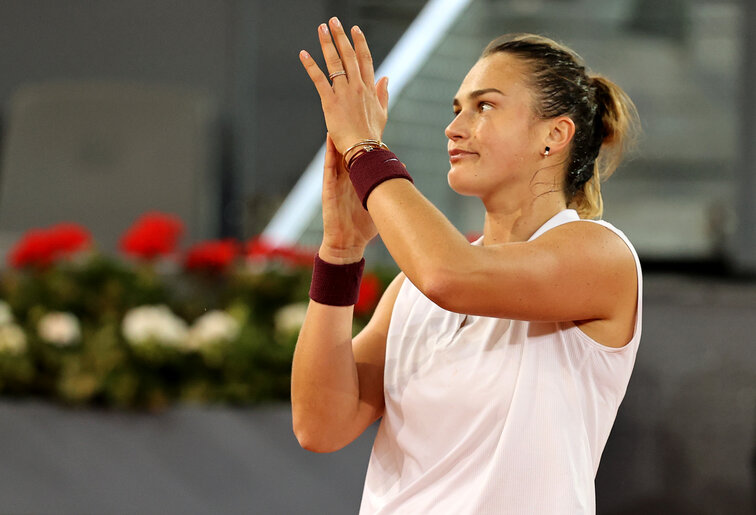 Aryna Sabalenka could not have imagined the start of the final of the WTA 1000 event in Madrid much better. The Belarusian started furiously against world number one Ash Barty and won the first six games of the game. The logical consequence: Sabalenka gave Barty the maximum penalty in round one and set 6-0 to 1-0 sets.
In this key it could not go on against a lady of the Ash Barty brand. The world number one managed to win her first game right at the start in set two - and that on a break. It was the start of a chaotic second set. Sabalenka equalized to 2: 2, Barty pulled away to 4: 2. And minutes later she made the set equalization perfect with her third break.
New career high for Sabalenka
The third movement was mostly at eye level, if there were slight advantages for the server Barty, who was able to design her service games a little more confidently than her opponent. The ninth game of the third set showed how little you can buy it in tennis: Sabalenka broke Barty to zero - and served moments later to 6: 0, 3: 6 and 6: 4 success.
With this, Sabalenka has also managed to take revenge for the final of the WTA 500 event in Stuttgart. There the 23-year-old had drawn the short straw against her Australian opponent. With the win in Madrid, Sabalenka will also improve her career high - the Belarusian will already be in fourth place on Monday.