WTA Rome: Rybakina after beating Ostapenko in the final
In the semifinals of the combined event in Rome, Wimbledon champion Elena Rybakina defeated former French Open champion Jelena Ostapenko in straight sets and advanced to the final of the WTA 1000 tournament.
by Dietmar Kaspar
last edit: May 19, 2023, 10:49 pm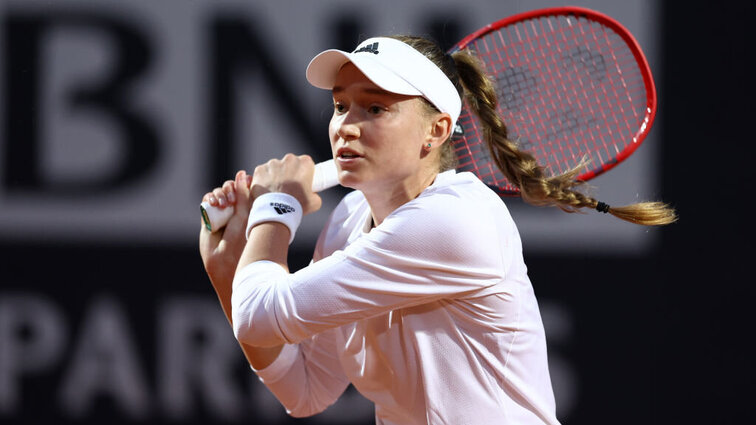 Before today's argument, the two protagonists met three times on the tour. While Jelena Ostapenko won the first two matches, Elena Rybakina won the quarterfinals at this year's Australian Open.
At the beginning of the match, Rybakina took the first service game from her Latvian opponent, while the reigning Wimbledon champion didn't burn her own serve at first. The Kazakh dominated with her powerful groundstrokes and forced Ostapenko to make numerous mistakes. After another break, 23-year-old Rybakina served to win the set and secured the first round after defending against three break balls.
In the second act, Ostapenko reduced her margin of error and quickly pulled away to 4-1 with impressive winning shots. But Rybakina found her way back into the match and turned the second set with five wins in a row to a 6:2, 6:4 win after 2:06 hours of play.
In the final on Saturday, Rybakina will meet the Ukrainian Anhelina Kalinina, who after almost 3 hours won against the favored Veronika Kudermetova 7:5, 5:7, 6:2. The only encounter with Rybakina so far was won by the Ukrainian Kalinina last year in Charleston on green sand.
Here the single tableau from Rome